8 Signs you need a new website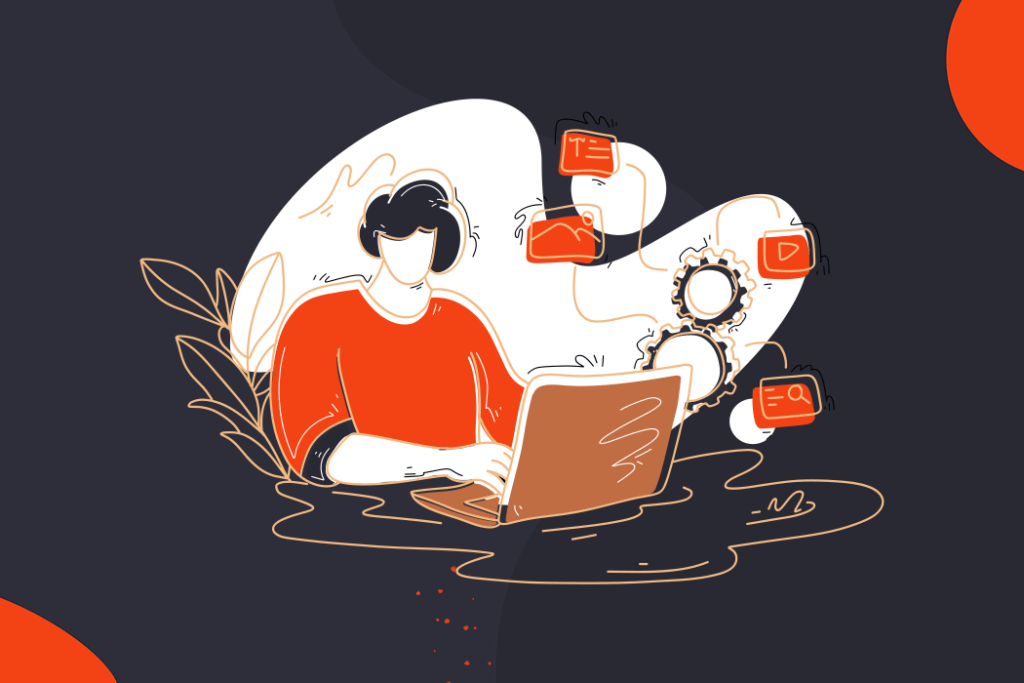 How often do you think you need to update or refresh your website? Well, it all depends on the state and condition of your website and some helpful tell-tale signs we can look out for.
Since the pandemic, the beauty industry has moved online in its droves with online shopping, virtual fitting rooms and A.I. beauty assistants. The website is absolutely key to the beauty industry.
And the same is the case for the health industry; according to Pew Research, 72% of adults search for health information online. So, if you want to attract new patients, you need to make sure your site is one of the first they find.
Today, we're going to go through some of the signs of a poor-performing website. If you start to see something that reminds you of your site, then it is definitely time for a redesign and refresh. You simply cannot afford to haemorrhage potential customers due to a lacklustre online presence.
This is where an online digital marketing agency, such as Digital Aesthetics, and their web design professionals can supercharge your online portal! But, before we get there, let us first talk about the signs of a website in need of a refresh.
Navigation issues
Is it easy for people to find key information? When patients/customers are considering a service, they have to take many factors into account. Where is your service? What are your operating hours? How much is the service? What forms of payment do you accept? Etc. your website needs to be able to present all the important information when and exactly when the visitor needs it.
Your site's navigation functionality has to be structured so that patients can be funnelled through to the booking page or information page they are looking for. If you can take them on this journey, you gain their trust and hopefully their custom. You can achieve this by testing every single link and page on the website and backlinking helpful on-site pages to each other so visitors don't get lost and bounced off.
Out of Date
Did you know that 81% of internet users think less of a business when the website is not regularly updated? This means if your site doesn't look fresh and modern or isn't updated to fit with the times, then you could be losing customers to your more diligent competitors.
Your website's design, user interface (UX) and accessibility sit at the core of visitor engagement. If any of these has not been thoroughly tested, troubleshot and checked for broken links, you can expect fewer conversions from your online portal.
No unique content about your speciality
Custom content and pages specifically talking about your service's specialities and unique selling points have to be the foundation of your website. If your site doesn't have any of this and is instead a generic catalogue of health/beauty jargon, you will not be helping your SEO (Search Engine Optimisation).
This unique content comes in the form of whatever you want. It can be live QnAs on your site, regular blog posts discussing talking points from your industry or even a commonly asked questions section on every appointment page. This information must be made with the target audience in mind. Almost as if it is answering the questions a target visitor would be asking when they come to your site.
As an added bonus, talking confidently and regularly about your speciality will position you as an authority and expert in the industry. You will then see other sites linking to your website, thus increasing the strength of your backlinks ranking.
Less Customer/Patient Traffic
If you're simply not being found online then you're going to be seeing less customer/patient traffic whether you are a digital or physical service. Sometimes this happens naturally as websites are left in the same state as the first day they were created.
If this is the case, your website will be missing the power of new Google algorithm changes, fresh SEO ranking factors and a massive lack of backlink power. Now, it is definitely time for a refresh and maybe even a whole new back-end redesign to catch up to new ranking protocols.
Last update before last physical update
If you've made any recent changes to your health practice or beauty service – changes in branding or physical location – and you haven't made any updates to your website, then it is also time for a refresh. Again, your website is a reflection of your business in every sense of the saying.
You must update your website so that it fits in line with your service's name, colour scheme, logo, fonts and even tone. Otherwise, you risk confusing potential customers who may know you in one space (either digital or physical) but not the other. The site and the service must look like one and the same; a fresh and updated redesign can give you that uniform look.
Your site isn't mobile-friendly
More than 60% of all website traffic now comes from mobile phones. And, according to Pew Research, 44% of patients who research hospitals on a mobile device end up scheduling an appointment.
If your site isn't mobile-friendly, you are simply missing out on more than half of your potential customer base. Your website needs to be able to adapt to different devices, screen sizes and browsers.
Mobile-friendly doesn't just mean in design but also in categorisation. You can now use mobile-index pages so they are pushed higher in mobile search results. Google really cares if your site is mobile-friendly and it will push those results to the top. Your website has to be built with a mobile-first approach. If it isn't, you definitely need a redesign.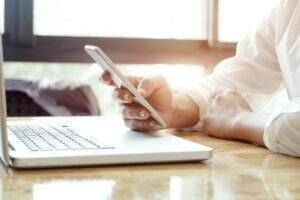 People don't stay long
As we have mentioned already, good websites are ones that grab the target audience, keep them engaged and give them what they want. If your website is not set up correctly and intuitively, it can be hard to navigate and become frustrating for visitors. They would much rather leave and find an alternative if your website is troublesome.
39% of internet users would think twice about using a product or service if their website is not user friendly. Your website is a reflection of your business. If it is clunky, then that is what they will expect of your business. Using programs like Google Analytics, you can see our users use the website, what pages they view, how much time they spend on the site, session lengths and bounce rate. If these numbers are going in the wrong direction, let's refresh your website!
Old content leading to 'dead' classification
If your website isn't updated with pages, updates or blog posts, it will be classified as 'dead' by the search engines. This will remove you entirely from any search results as the site is labelled as not offering anything for users. This is where content creation and regular updates come in.
When you update pages, add new pages and upload content in the form of articles, videos and podcasts, search engines begin to take notice of your site. You have to consistently show the search engines that your site has new and fresh content for potential visitors. Make sure your content is fresh and current for your industry and your target customer.
Is it time to redesign your website?
Ultimately, the decision to redesign your website rests on whether you are happy with its performance so far. If you think and see visitors and session time lengths dropping and don't know what to do, it is more than likely one of the reasons we have gone through above. In that case, we strongly encourage you to update your website.
If you're still unsure about whether your website needs a redesign, it is worth your time to speak to a web design and marketing specialist about your online presence.
At Digital Aesthetics, our web developers, graphic designers, copywriters and digital marketing managers can curate, manage and regularly update your service's websites to increase search rankings and thus click-throughs and conversions.