Why are clinic websites so expensive?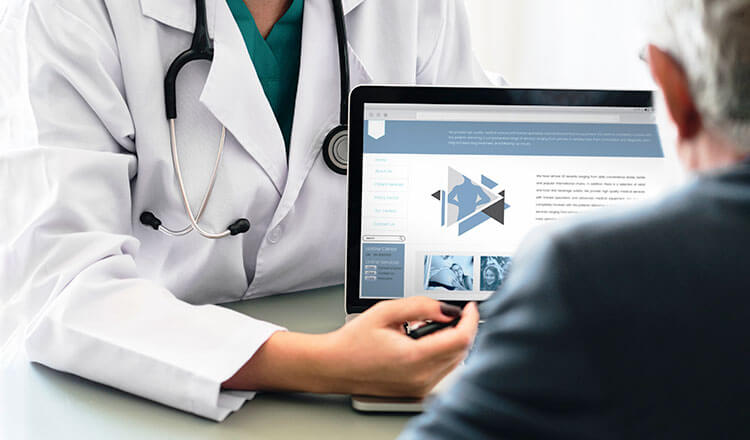 Consumer-facing websites for the health and beauty sector have become much costlier for various reasons, but we have tried to sum up the core 3:
1. Consumers are more demanding
In the good old first years of the web, the core demand for most businesses was to build a second shop-front on the web for the first time. And at that time, anything would do.
Fast forward a couple of decades, and the internet game has changed considerably, no less because there are more internet users than ever. And no less because all these customers have different perceptions of the internet and care about different things. Trying to please them all is the real challenge. The quality of the web experience, the branding and the website's ability to generate revenue are some of the most important factors.
Short attention span
Attention has become a significant commodity, with consumers always in a hurry when browsing. The focus on the web experience has to be strong, as consumers are always one click away from the back button or a new Google search. People are very particular about the information they are looking for, and different groups value certain information very differently.
Just a few seconds can determine the success or failure of a website. Attention to detail is critical to retain the user on the page, engage them and invite them to transact. All this needs to happen very quickly. To the untrained eye, many websites look similar, but overall attention to detail completes a successful journey.
Driving traffic to a website has become increasingly more expensive, and losing expensively acquired visitors in split seconds, only adds to the overall cost. So detailed and careful planning to avoid early exits has become critical in website development.
Creating a quick website is a thing of the past. Building an advanced platform for data collection, revenue generation, and customer contact/support should be the primary goal of any website clinic project. And the hours that go into making a functional and profitable website are usually many. Cutting corners means reduced future profits.
2. Mobile doubles the cost
Before smartphones popularised mobile internet access for everyone, a website mainly catered for desktop computers and laptops; as mobile traffic surpassed desktop traffic, the focus has now turned to mobile. So increasingly, the success of a modern website hinges on how easy and well-planned the mobile experience is.
This means that design and development teams are effectively working to build two highly functional platforms. Mobile and desktop. That alone doubles the cost of building websites. Add tablet compatibility, and you get the picture.
3. Technical innovation offers a competitive advantage
In the internet age, it is becoming more challenging to differentiate between beauty products and dental, aesthetic or medical services. The ability to compare clinics and practices online was not available before, making it even more difficult to achieve market differentiation.
If a health or beauty business does not want to fall into the trap of price comparison, it needs to ensure that the website reflects its brand values in the best possible way.
Areas such as personalised customer service, marketing and the web experience play a far more significant role in making a brand more memorable. With customer loyalty for all health and beauty services at an all-time low, a clever booking engine, an effective chat, or a cool feature can set you apart.
Increasingly consumers prefer company websites, not for the superiority of their product or service, but for the ease of use associated with the web experience, the ability of the company to respond online and technical innovation that enables an easier booking or a digital benefit as part of after-care.
4. Speed is good for business
Speed is not just a Google ranking factor but also critical to a user staying or leaving the website. The web experience through a desktop computer connected to WiFi can be extremely different to a 4G mobile connection.
So the website has to be optimised for both platforms and simplified enough on mobile to respond.
5. A secure website is more profitable
Hacker attacks, stolen credit card details and other website disruption amounts to lost revenue. A hacking attack alone can do the following:
Get you in trouble with Google
It could take months to retrieve lost search engine traffic
Your brand's reputation is hurt
In the case of stolen credit card details, consumer reaction can lead to significant losses.
Any downtime equals a loss of revenue.
Securing your website and applying software security updates to protect it is critical. A robust-build website with security safeguards does not just defend personal details for GDPR compliance purposes but also ensures minimal disruption.
What next
Website projects with multiple objectives and a considerable impact on revenue are bound to take longer, be more complex and cost more.
The modern website has become a complex technological solution for generating direct income, building a brand, and customer retention. It is often your company's only 'window' to the outside world.