Health And Beauty Marketing Guide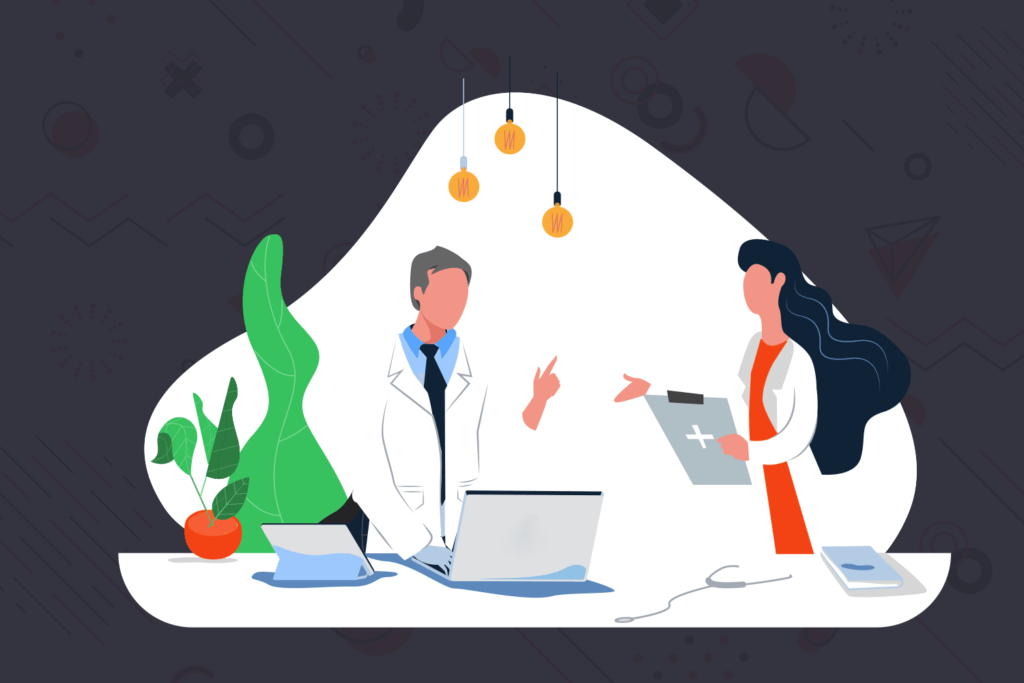 According to the Common Thread Company, the global health and beauty industry is worth a whopping $511 billion minimum. This figure is only set to increase and grow as social media influencers and brand ambassadors grow in stature. PR Newswire states that by 2025, the industry will be worth $716.6 billion. Health and Beauty marketing is innovating and backed more then ever.
Essentially, the health and beauty sector is a juggernaut that is dominated by classic brands but still finds space for new and exciting ones. But what trends and factors do new brands have to keep in mind when trying to infiltrate this behemoth?
Instagram is King
Instagram has 1 billion active monthly users and this total is only increasing quarter to quarter. When it comes to the health and beauty sector, Instagram is not only the flavour of the day, it is the flavour of the decade. A study by Khoros found that 95% of health and beauty companies have an Instagram account. Influencers and brands working in tandem together on Instagram to create raffles, challenges and campaigns has a significant impact on the success of a product. Instagram is the most important tool when it comes to beauty marketing.
Video killed the radio
Online shoppers spend a third of their time online watching video content. By 2022, more than 80% of internet traffic will be video based. It isn't enough to simply reveal your product with a poster, a model and an advertising campaign. Users want to get a synergistic video campaign that can be shared and enter the public zeitgeist. For example, Louis Vuitton commissioned a beautiful summery animation to launch their 'On The Beach' cologne this year.
Glossier collaborated with the WNBA (Women's National Basketball Association) to launch BodyHero, a campaign for natural body oils and lotion and 'atypical' skin. As is the case with most industries and products, the health and beauty sector is using brand storytelling to form a more intimate connection with consumers. Any new brands looking to muscle their way in, has to keep this in mind when launching any beauty marketing campaign.
Consumers are loyal
An Ipsos Mori survey conducted last year found that 80% of women are happy with the products they already buy with 55% of them staying they will stay loyal to their usual. To breakthrough into such a trusted and closed-off field, your product needs to have a unique selling point or be able to break that barrier of trust. This can be done in numerous ways. Above, we explained how a narrative social campaign could attract new consumers by creating a personal connection but perhaps the most forthcoming way is sustainability.
Save the planet to save your brand
The same Ipsos Mori survey found that 66% of women would be willing to try a new product if it claims to be sustainable and clean. This is a genuine way for new brands to provide a selling point and instantly get your foot in the door. The environmentally sustainable health and beauty sector is booming; a study by Formula Botanica found that the organic and natural beauty product market is estimated to hit $54 billion by 2027. If your product can stand out as sustainably sound, you will find that consumers naturally gravitate to your product.
E-commerce Tricks
There are a few tips and tricks that are only possible because of the digital nature and adoption of the health and beauty industry. Consumers are more likely to try an e-commerce only brand if they have a free sample to test first. They are even more like to stay with said e-commerce brand if they provide free returns on the first order. This is a case of convenience and emulating the physical store experience. Consumers still want to try products even if they are ordering online so if that's taken into consideration, it will be appreciated by the consumer.
Personalised products have also taken this industry by storm. As more and more independent brands pop up on Instagram, there has been a clamour for personalisation. CB Insights found that 75% of customers are more likely to buy a personalised version of a product if it is available. The ability for smaller brands to personalise beauty sets and products quickly for a smaller consumer base has provided yet another unique selling point and opens another avenue for revenue.
Half the population are men
Men may not like to admit it but we are just as important to the health and beauty sector as women – and if the current trends are to be believed, it's almost a level playing field.
CNBC found that the personal care industry for men hit $166 billion by 2022. This figure includes industries outside of health and beauty also but gives an idea of the scope of men's personal care.
If we drill in deeper, Statista found that skincare now accounts for 42% of the worldwide cosmetic industry and that 84% of men use some form of facial skincare. Mintel even found that 1 in 3 dads in the US use skincare products to prevent the signs of aging. As social norms change and men find themselves more comfortable buying and discussing skincare products, the health and beauty sector pounced and capitalised.
What may be a trend and trick now, may be old news and forgotten next week … the health and beauty sector is all about innovation but if you keep the fundamentals mentioned above in your game plan, you'll find consumers as easily as they'll find you.