5 Ways to Build Trust with Patients Online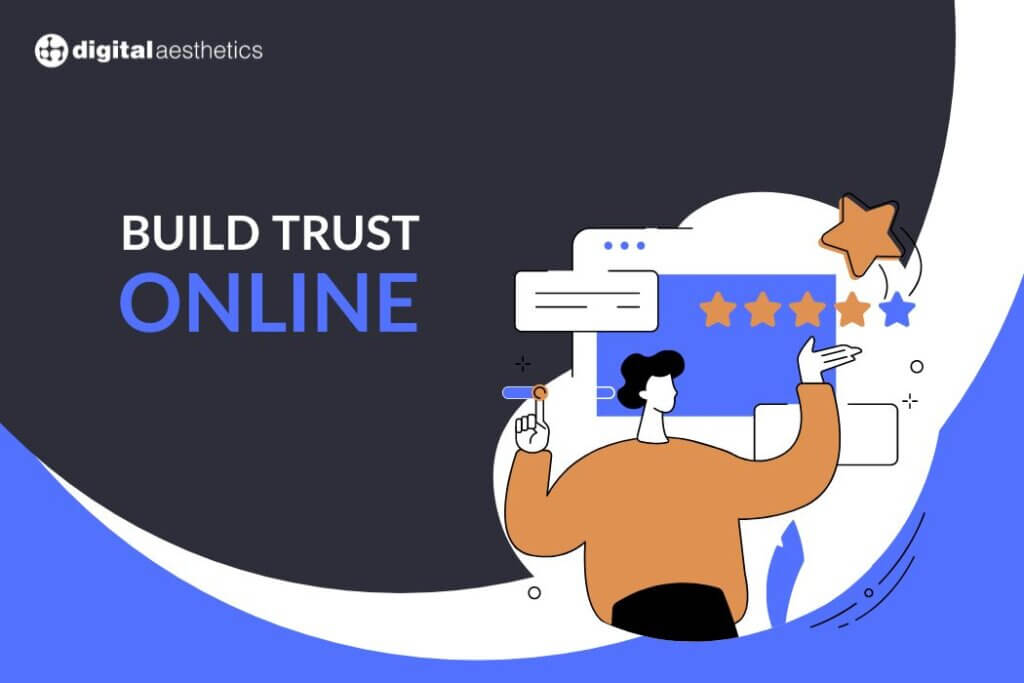 We all know that building trust with your patients is paramount. However, historically, this has been a lot easier. When you're in person, building trust with patients comes from face-to-face appointments, body language and listening to your patients' concerns. 
Nowadays, you have a vast online community to engage with, compete with and create honest and trusting relationships – it's a lot harder than it used to be. 
Your prospective patients are aware that you could be anyone online, so how do you build that trust? How are hospitals, aesthetic practitioners, medical organisations and pharmaceutical companies meant to maintain a level of trust online? 
To help you navigate this complicated process, we've put together a handy guide on the 5 top ways to build trust with your patients online.
#1 – Provide access to their medical records online
You may think this means that you need to invest in some expensive and complex code/program that will allow your patients access to their medical records and keep their private information safe, but then you're wrong. There are many apps out there and programs that are cost-effective and user-friendly. 
We get that change is hard, but you need to be aware of the fact that, if the NHS is doing it (and it is – check out the NHS App, you have access to everything there!), your patients will expect the same, if not more, from their private healthcare, pharmacy, aesthetic practitioner and medical organisation. 
Patients also feel a lot of frustration when they can't easily access their medical information and going the long way of contacting the office directly can be a time-consuming chore. There have also been studies that suggest that patients feel uncomfortable having a 'gate-keeper' in charge of their own personal information. 
Using a secure portal or app shows that you truly care about your patients and want to provide them with top-quality service and experience. A recent study has shown that the use of secure access to patient information increased patient satisfaction from 48% to 59%! 
#2: Use Review Sites Responsibly
The internet is littered with review sites, such as the likes of Yelp. These sites may seem frustrating, but they're a useful tool for patients who are looking to find out if a company, especially one as important as within the healthcare industry, is legitimate and safe. 
So, make sure you treat these sites well and responsibly. Respect the job that they do and respond to your reviews. 
Firstly, it's always important to remember everyone will get a bad review at some stage and the internet makes it that much easier for people to complain. Don't let a bad review get you down. Realise that these negative reviews give you the opportunity to make a great impression. 
Meet the complaint head on. Show understanding, compassion and professionalism. Try to keep the conversation open (without divulging private information) and find a solution. Turn the negative into a positive. 
Secondly, always remember patient confidentiality. Never disclose if a complainant (or someone praising you) is a patient or not. Never reveal any private information about their situation, even if they have already mentioned it. Keep the conversation above board and always keep your patients' privacy prioritised. 
74% of patients are just as likely to trust an online review as their friends' recommendations, so be sure to keep an eye on these sites! 
#3: Give more than take
It may seem complicated to figure out how you may take from patients, rather than give, but when online, many organisations forget that their prospective clients actually don't care about increasing their revenue. 
What they want from you online is good content and a good experience. 
A great way to build trust online with your patients is to provide them with top quality content and useful information. If you're providing reliable educational content online, your patients are much more likely to view you as the experts and trust that you are knowledgeable, qualified and trustworthy. 
You may find having a blog is a great way to host this educational information, which you can then share through your email marketing or through social media. 
However, always be sure to keep a clear call to action in your blogs. Make sure your patients know how to contact you to make a booking and remind them how important the services you offer are. 
#4 Constant Online Communication
You need to stay active on social media and online. We know that you're busy and we don't expect you to spend hours each day online, but do get someone who can do this for you. Whether it's an agency like us, or someone in your office. 
You're likely used to doing follow-up calls and automated emails, which are great, but today's patients spend most of their time online on their browsers and this is their preferred and primary means of communication. 
From posting on social media and engaging with comments and messages, through to blog writing and updating your website with any important information – it's all a way to keep in contact with your patients and future patients and keep that trust growing. 
#5 – Share your story
Last but not least, sharing your story is a wonderful way to build trust. 
You may feel that you need to keep a corporate head on when dealing online, but patients love to know their healthcare providers, no matter which part of healthcare you may be in. 
Share the story of how you got to where you are, and, if you have multiple people providing services in your company, share their stories too. Patients feel they can trust people when they know a bit about them. 
Remember to inject a little of your personality into your stories, so your patients and prospective patients can get to know the real you! 
Overall – Keep the conversation going
In general, the main way to keep that trust going is to make sure you are constantly engaging with your audience, including past, current and potential future patients. 
Keep replying to them, giving them important information and remember to always focus on giving them what they want, not trying to get what you want out of them. 
It's often best to let an agency handle the workload for you, as this is an incredibly time-consuming task! Chat to us today if you'd like to discuss how we can do this all for you.