The Healthcare Industry: 4 Tips For Successful Social Media Output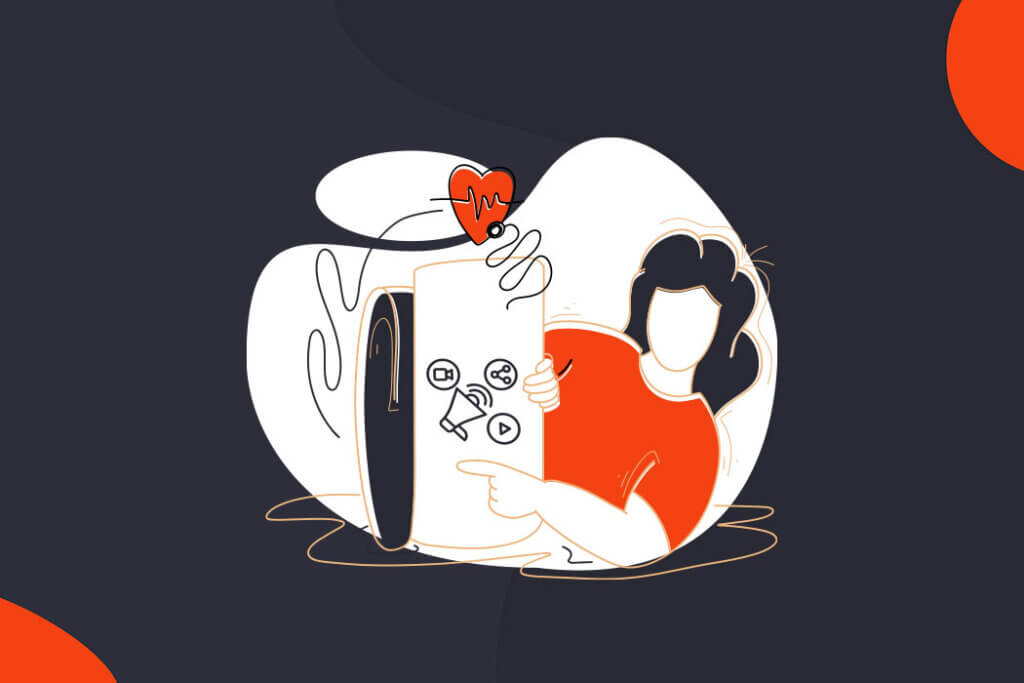 If you've got a business in the healthcare sector and you're yet to harness the full potential of social media, you're in the right place.
Below, we're looking at four essential tips to help propel your business forward, so you can attract new audiences, create long-lasting connections, generate interest and build trust.
Educate your audience with valuable content
When the pandemic began to worsen, Twitter saw conversations surrounding health and wellness increase by 54%. This shows how many people turn to social media during times of crisis, inform themselves of developing intel, and start a conversation with users worldwide.
But, it's not good enough to ramp up your social media marketing efforts solely during these significant moments. To make sure you have an audience when any substantial development in healthcare comes around, you should be posting consistently all year round to gain the trust of your users.
If you struggle to remember to post or your posting has become sporadic, enlisting the help of a social media marketing agency that specialises in healthcare can take this burden away, allowing you to focus on the areas of your business you do best.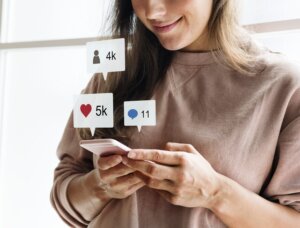 Engaging with your audience
39% of social media users expect a response to their comments and messages within 60 minutes, but the average response time is about 5 hours, according to Hubspot. Whilst you don't want to rush your responses to potential customers, you could be putting them off trusting you as a healthcare brand or establishment by failing to get back to them in time.
An excellent first step is to put a holding message in place, which will display when someone gets in touch with you via Facebook or Instagram messenger. This shows that you've acknowledged them, making a good first impression even if you cannot reply right away.
Implement a social media monitoring strategy
Social media monitoring is something we do for many clients here at Digital Aesthetics, and it's invaluable for businesses, regardless of the given sector.
Monitoring hashtags, keywords and mentions relevant to your brand is information you can't afford to miss out on if you want your other social media efforts to pay off.
The type of information you can learn through consistent social monitoring includes:
– Social sentiment – how are others talking about your brand?
– Social share of voice – how much of the conversation is about you, compared with your competitors?
– Social return on investment (ROI) – what are you getting for your spending?
– Hashtags and keywords – which trending hashtags will suit you as a healthcare brand? Which might you wish to use in the future?
– Trends – what's in the news, and what's everyone talking about? Knowing this information will allow you to create topical posts, often a golden opportunity to gain momentum with engagement and likes.
As you may already know, the social media landscape is ever-evolving. If implementing the above feels intimidating, hiring an agency to help support your efforts or run your campaign for you means you won't have to keep your ear to the ground for new developments constantly. Here at Digital Aesthetics, we use various specialists to run campaigns for efficient management to maximise the spending you devote to your social media efforts.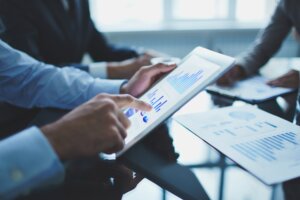 Be compliant with health-specific content regulations.
A big challenge for businesses in the health sector is to remain compliant with the regulations social media channels stipulate. You will need to make sure you're following the rules regarding posting, set by The Data Protection Act (the FDA and HIIPPA in the US) rules concerning advertising.
Kim Kardashian was caught out when she endorsed a morning sickness drug but failed to include the risks and limitations of use within the post (she provided a link to this information).
Knowing pitfalls such as this one will help you avoid any restrictions to your account and having to go back and edit posts across your social media pages.
Contact Digital Aesthetics for expertise in social media for healthcare
With over ten years of experience in our arsenal at Digital Aesthetics, we know how to navigate the niche of healthcare to create compelling, compliant and brand-boosting content.
Contact us today to start the winning campaign your brand or healthcare establishment deserves.