Why F2F GP Appointments Are The Best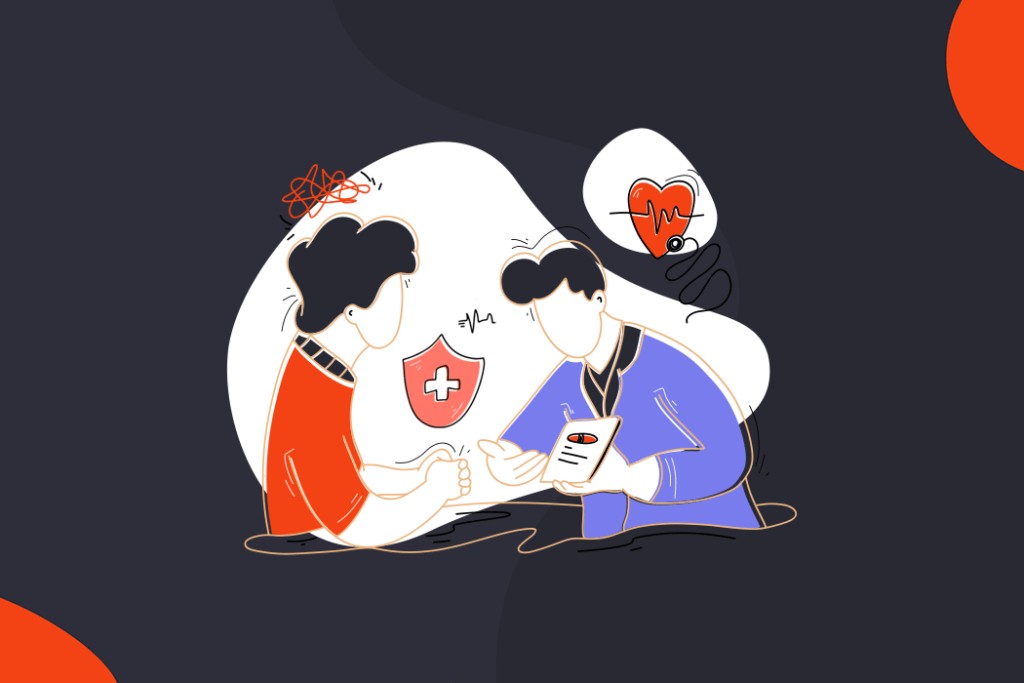 One of the major shifts in healthcare during and post-pandemic has been the proliferation of telemedicine and video consultations. As people stayed at home, doctors and healthcare services attended to medical queries virtually and remotely.
And whilst telemedicine (telephone and video appointments) proved very useful during the COVID-19 pandemic, this form of healthcare has started to sprout thorns and unintended consequences such as medical inequalities and lack of patient control.
New data and findings reveal that face-to-face GP appointments can never be replaced… at least not by telemedicine… simply because it is the most effective method of assessing health-related issues for both patient and practitioner.
Many GPs feel that telephone appointments are not only frustrating but that signs of illness simply don't come across as well as in-person. And other GPs feel that it is reducing surgeries into call centres and damaging the relationship between GPs and their patients, thus lowering the overall health of a patient base.
Why face-to-face appointments are better than telemedicine
A study conducted by the University of Cambridge, in conjunction with the Universities of Birmingham and East Anglia, found that telemedicine poses inherent risks for patients with complex, serious and unpredictable conditions.
After talking to expert consultants, patients, psychologists and other healthcare providers, the study collected insights from over 1,340 patients and 111 clinicians. The study was then further supported by in-depth interviews with 31 patients and 29 clinicians.
Face-to-Face appointments are more accurate
The key conclusion drawn at the end of the study was that telemedicine is worse than face-to-face appointments. Both clinicians and patients said they lost accuracy of assessment with telemedicine and some patients even reported misdiagnoses. Overall, 86% of patients and 93% of clinicians prefer face-to-face consultations.
Face-to-Face appointments build trust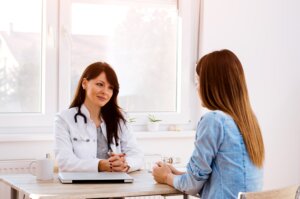 And it isn't just a fear of misdiagnosing or a lack of accuracy that is putting people off telemedicine; the study also found that 90% of clinicians and 69% of patients found it more difficult to build a trusting medical relationship without face-to-face interactions.
However, this factor is minimised if the clinician and patient have seen each other during face-to-face appointments prior to the switch to video consultations.
Telemedicine is not kind to deteriorate conditions
The clinicians interviewed during the study also stated that face-to-face appointments is the best way to assess and quickly respond to patients with rapidly worsening conditions.
Unfortunately, the health system has taken a massive hit to its services with only half of patients surveyed confident they would get a quick response to urgent medical requests. This is because data shows telemedicine appointments usually come with a 24-48 hour wait. If you have an urgent medical issue, a face-to-face appointment means you can deal with the problem there and then.
Telemedicine creates inequality in treatment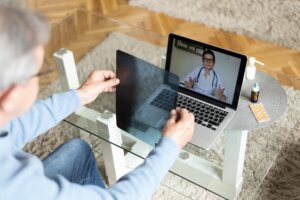 The biggest concern for telemedicine, and the big advantage of face -to-face appointments, is the potential inequalities during treatment. No matter what you do, telemedicine will put many patients at a disadvantage.
If you have a complex undiagnosed condition, it will be hard to spot during telemedicine consultations. If you aren't fluent in English or hard of hearing or have speech difficulties, telemedicine can be yet another detrimental tool. And what if your patients simply aren't in the financial situation to have a smart device for their medical queries. Face-to-face appointments doesn't have these barriers!
Face-to-Face appointments give the patient control
Only 3% of NHS clinicians think that telemedicine is better than face-to-face appointments. The majority of the other 97% believe that telemedicine is being used to push through time-saving and cost-cutting measures to the detriment of the patients.
With face-to-face appointments, the patients are in control and their voices cannot be ignored. With telemedicine, there are ample opportunities for the medical process to slow down.
Face-to-Face appointments are a better standard of care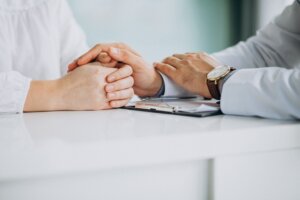 A recent survey by YouGov of 4,426 UK adults found that 42% of patients that used technology for health-related appointments during the pandemic thought that not seeing the doctor in person resulted in a worse quality of care.
When NHS staff were surveyed with the same question, 33% believed telemedicine made for a lower standard of care. There are things that simply cannot be done over the phone or webcam and this is where face-to-face appointments reign.
Telemedicine has nothing on face-to-face appointments
Face-to-face GP appointments are longer, more comprehensive, higher in quality and create more trust between a patient and doctor than telemedicine. Extensive research reveals that telemedicine reduces elements of care, information exchange and consultation time leading to consequences for overall care.
Of course, face to face appointments aren't perfect but they have significantly more benefits and far fewer unforeseen variables than video and phone consultations.