Beauty and the gaming industry: a match made in heaven?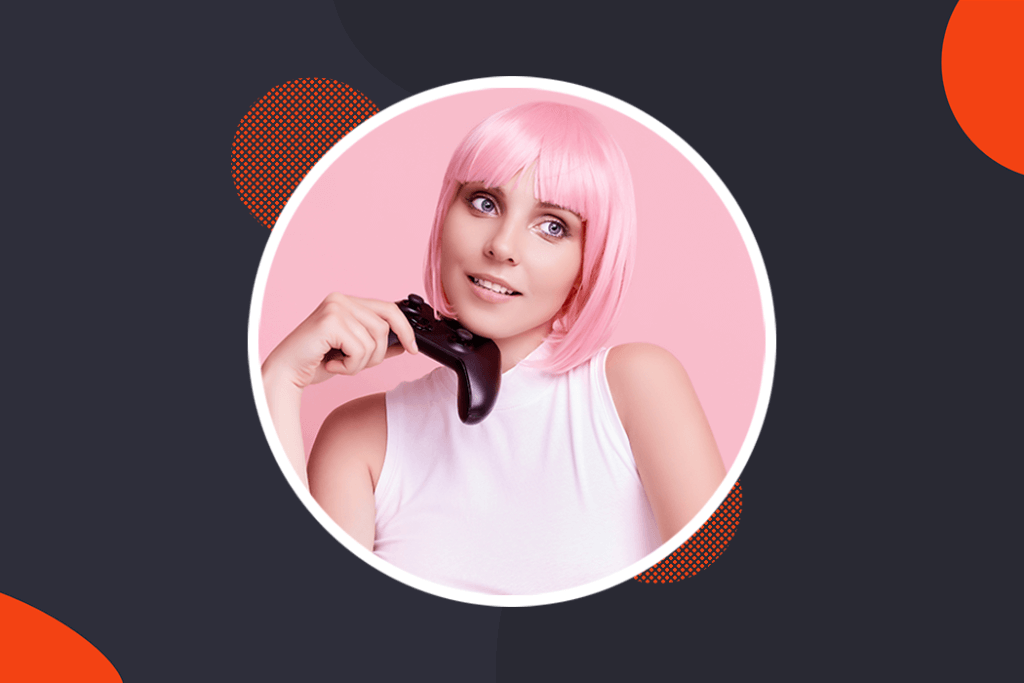 Due to stereotypical shows like The Big Bang Theory and the general perception of the gaming industry, there is a common misconception that gamers are just nerdy sweaty antisocial basement dwellers – this is far from the truth.
The gaming industry is a beacon of escapism for individuals suffering from anxiety, depression and aggressive behaviours. Furthermore, this entertainment sector doesn't discriminate by age, gender or ethnicity as you may think – at least not in its target audience. Furthermore, it allows gamers to connect with like-minded people.
Brands now think they can use the gaming industry and massive gamer base to find like-minded consumers. The gaming space is populated by a variety of demographics and brands are finally getting wise about the marketing potential here.
Furthermore, as consumers elect to spend more time at home during an uncertain period of human history, brands have to seek out new and exciting ways to reach customers. 
Pandemic highlights gaming industry engagement
According to Nielsen, 82% of consumers played video games or watched video game content during the peak of the pandemic. In fact, there was a stark increase of 28% in the number of UK gamers as well. 
Newzoo research also found that women make up 46% of the gaming population – countering the misconception that gamers are mainly young men. Furthermore, 60% of the LGBTQIA+ population play some game every week. 
The gaming industry is still burdened by the same problems found in other communities, such as racism, sexism, homophobia and transphobia – but the pandemic has highlighted the presence of these highly targetable consumers in the gaming framework. 
Other industries have finally caught on to the influence of gaming in culture today. The beauty industry has decided that games can provide a new online destination for their brands and products – working like interactive billboards.
What are beauty brands doing in the gaming industry?
Mintel states: "Beauty brands are altering the way they reach consumers. Some are fully immersing themselves within the lucrative gaming world in an effort to drive engagement, maintain or build brand awareness, align with on-trend beauty themes and promote new products."
Beauty brands are using the capabilities of gaming to counter hesitancy around physical interactions in stores. Gaming can be used to let consumers trial and experiment with products using gaming avatars and characters.
Drest's Virtual Models
Luxury gaming application Drest has partnered with the fashion brands to deliver a fashion stylist game. On Drest, gamers can use real-life fashion collections and makeup to play as a stylist. The makeup feature on Drest is so lifelike due to the work of celebrity makeup artist Mary Greenwell, who consulted on the feature. 
Using Drest, you tackle daily creative challenges to style virtual supermodels with the latest products. You can then turn your creations into real life by purchasing directly from the in-app wish list or collection. Drest is a great example of bridging the gap between the gaming industry and the beauty industry. 
Tatcha + Animal Crossing
Japanese beauty brand Tacha partnered with Nintendo's Animal Crossing Game. Ordinarily, Animal Crossing is a fantasy island simulator where users create their own house and garden and interact with neighbours. 
Tatcha ran a timed event in Animal Crossing, transforming the game's terrain into Tatchaland to celebrate the launch of its Rice Water Cleanser. The game was updated to include spas, tea rooms, bamboo forests and a scavenger hunt for gamers to win a Tatcha sample. Tatcha wanted to capitalise on the soothing nature of Animal Crossing as this is an ideal they also share as a brand. So, they created a virtual holiday in Animal Crossing to showcase their products and their values. 
This was a highly successful campaign by Tatcha as they saw a crossover between their target audience and Animal Crossing's gamer demographic. As a result, brands such as Givenchy and Glossier have included avatars in the game that feature their products, such as hoodies and lipsticks. 
Givenchy even enabled the option of tattooing your avatar with a Givenchy design, once again boosting the brand's awareness every time that avatar is viewed in online play.
Gillette + Animal Crossing
One of the best collaborations between a beauty brand and a game also concerns Animal Crossing. Gillette Venus were running an inclusivity campaign to discuss and change the rhetoric around body image. They decided the best way to do this is to diversify our virtual avatars and destigmatise certain looks.
Gillette Venus created Animal Crossing avatars with eczema, freckles, disabilities, prosthetics, acne, wrinkles. Overall, Gillette Venus added eight skin tones and 19 skin types. When combined, these features can create a total of over 250 unique avatar designs. 
Lovisia and Kirby
Lovisia has taken an adjacent route to gaming collaboration by staying in the physical world. Lovisia's idea is to collaborate with gaming brands to inform their product design and packaging.
For example, they partnered with the video game Kirby. Kirby is now showcased on their face masks – even designing the sheet masks around the game's characters. This capitalises on the affinity gamers have for their favourite titles.
RecRoom + Soap & Glory
RecRoom is an online free virtual game application available on most hardware. Content creators and brands can create whole rooms and worlds in RecRoom to showcase whatever they want. 
For example, Soap & Glory launched their very own land on RecRoom to signal the launch of a new skincare range. They set up a vibrant colourful world that users could navigate through. Along the way, they will have chances to win products from the brand. Furthermore, they will get a glimpse at the tone and messaging of the company. 
Conclusion: Gaming industry is an amazing option for the beauty sector
This is a fantastic new opportunity for the beauty industry. As you can seem, a whole host of brands are already diving in head first. Gaming lets beauty consumers test hypothetical looks and styles, essentially letting you shop from the comfort of your armchair. It's time to change the game!