Is It Time To Redesign Your Website?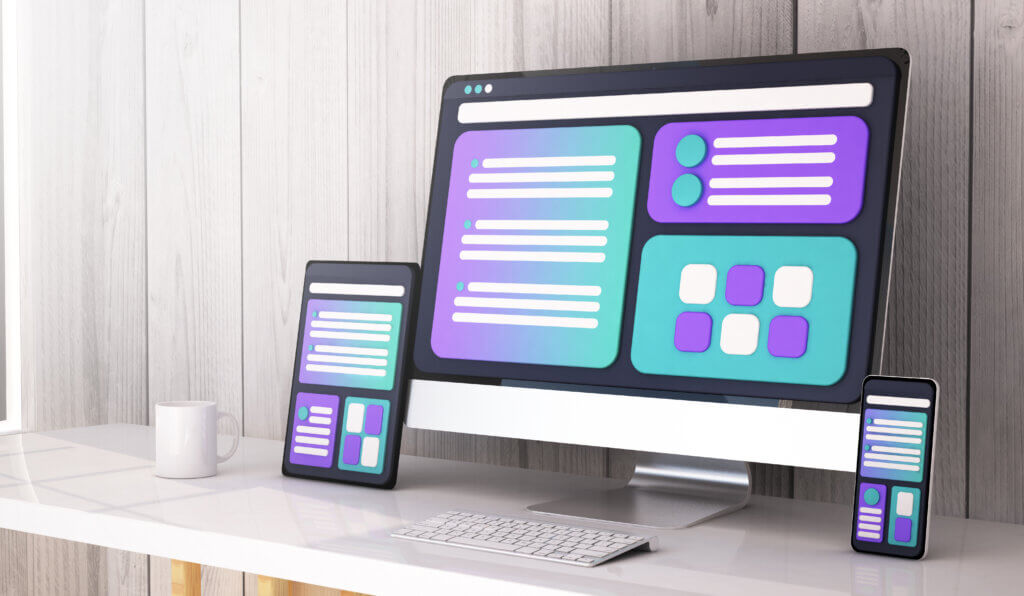 The rolling lockdown periods over the past 15 months have triggered a learning curve that many businesses have had to climb, in both positive and negative ways.
One of the most significant revelations to have come about is just how important an online presence can be, particularly when the high street was no longer an option for consumers.
With this in mind, if you feel your website may need a bit of smoothening around the edges, or you're looking for a total overhaul, here are a few vital tips, along with the kind of questions you should be asking yourself as a business.
Understanding the consumer psyche
The average user will make the decision to remain on or leave a website (known as bounce rate) in around 15 seconds. This highlights just how important making them feel at home with the visuals on your site is. This is everything from colours and layout, to the kind of information that's easiest to find.
Research indicates that 86% of visitors want to see a product or service, 65% look for contact information, and 52% want to see the "About" page. Positioning this information in the right place and making sure it's accessible on both mobile and desktop are vital in equal measure. According to Adobe, 38% of users will stop engaging with a website because of poor layout.
Is my site due a makeover?
It can be tough to be objective about whether or not your site needs some love, but seeking out an initial consultation with an agency can help you identify whether this is the case. This can be an extremely worthwhile investment in making sure your internet storefront is translating exactly what you want without losing your potential prospect in the 15-second window of opportunity.
Some of the tell-tale signs you may need to reconsider your site's design might be:
  Poor loading speed
Poor optimisation
Outdated graphics and poor imagery
Confusing navigation
Dulled colours and textures
Your competitors have recently revamped their sites
Your website's conversions have fallen
The importance of good web design in the health and beauty sector
If you're reading this as the owner of a business in the health or beauty sector, you won't need to tell us that trust plays a huge part in establishing a rapport with your patients and/or customers.
Making sure your website is synonymous with cleanliness, reliability and safety must be reflected as part of its design. Here at Digital Aesthetics, we've helped GPs, dentists, beauticians and health and fitness professionals to connect with consumers, based on a thorough understanding of their goals.
Breathe new life into your website, with the help of our expert team of designers and SEO specialists here at Digital Aesthetics. Contact us today to increase revenue, tell your brand's story and thrive online.