Is It Time To Redesign Your Website?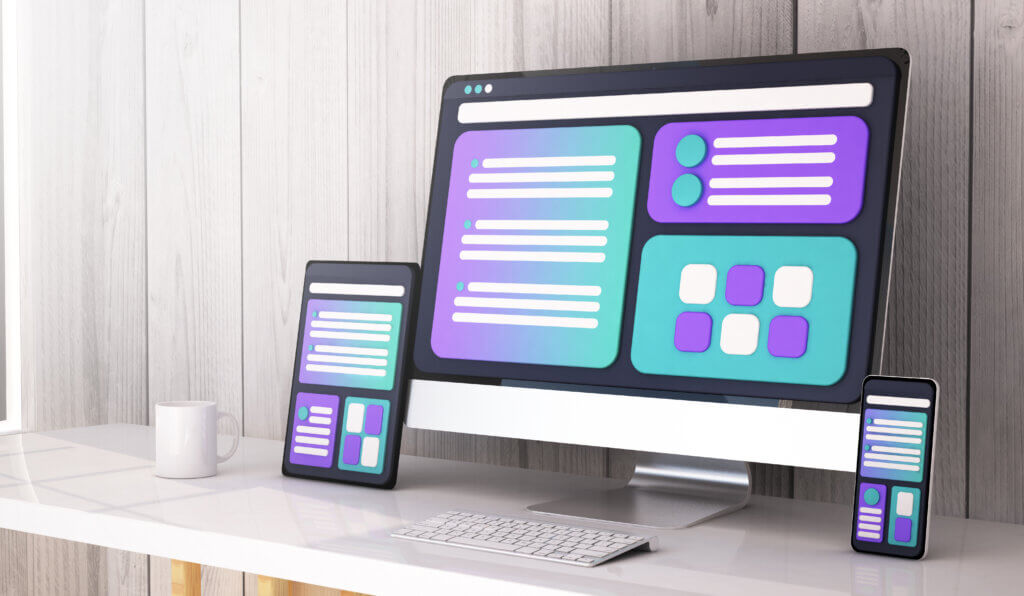 The rolling lockdown periods over the past 15 months have triggered a learning curve that many businesses have had to climb, in both positive and negative ways.
One of the most significant revelations to have come about is just how important an online presence can be, particularly when the high street was no longer an option for consumers.
With this in mind, if you feel your website may need a bit of smoothening around the edges, or you're looking for a total overhaul, here are a few vital tips, along with the kind of questions you should be asking yourself as a business.
Understanding the UK consumer psyche
The rapidity with which users decide to stay on or exit a website, commonly referred to as 'bounce rate', is astonishingly brief, typically around a mere 5-15 seconds. This brief window underscores the paramount importance of immediately captivating your audience through a harmonious blend of visual elements and relevant information. The choice of colour schemes, the architectural layout of the site, and the strategic placement of key information are all critical factors that contribute to a user's sense of comfort and engagement.
Extensive research has provided illuminating insights into what users prioritize when navigating a website. A significant 86% of visitors seek information related to products or services, 65% actively look for contact details, and 52% are interested in the "About" section. To meet these diverse needs, the intuitive positioning of these elements is crucial. Moreover, cross-platform accessibility is non-negotiable; the user experience must be seamless, whether they are browsing via desktop or mobile. Inadequate attention to these factors is not without its consequences. Adobe's research reveals that an alarming 38% of users will disengage from a website solely due to a poorly constructed layout, thereby negating any efforts put into content creation or SEO optimization.
In sum, mastering the visual and structural aspects of your website is not a mere aesthetic endeavour but a critical business imperative. Effective web design is an intricate choreography of elements, each meticulously designed and positioned to guide the user naturally from one point of interest to another, all the while maintaining engagement and facilitating the discovery of essential information. By judiciously integrating these elements, not only do you decrease the likelihood of a high bounce rate, but you also significantly enhance the chances of converting a casual visitor into a committed customer.
Is my site due a makeover?
It can be tough to be objective about whether or not your site needs some development love, but seeking out an initial consultation with an agency can help you identify whether this is the case. This can be an extremely worthwhile investment in making sure your internet storefront is translating exactly what you want without losing your potential prospect in the 15-second window of opportunity.
Some of the tell-tale signs you may need to reconsider your site's design might be:
Poor loading speed
Poor optimisation
Outdated graphics and poor imagery
Confusing navigation
Dulled colours and textures
Your competitors have recently revamped their sites
Your website's conversions have fallen
The importance of good web design in the health and beauty sector
If you're reading this as the owner of a business in the health or beauty sector, you won't need to tell us that trust plays a huge part in establishing a rapport with your patients and/or customers.
Making sure your website is synonymous with cleanliness, reliability and safety must be reflected as part of its design. Here at Digital Aesthetics, we've helped GPs, dentists, beauticians and health and fitness professionals to connect with consumers via their website based on a thorough understanding of their goals.
Breathe new life into your website, with the help of our expert team of designers and SEO specialists here at Digital Aesthetics. Contact us today to increase revenue, tell your brand's story and thrive online.