Refillables replace recyclables as the future of the beauty industry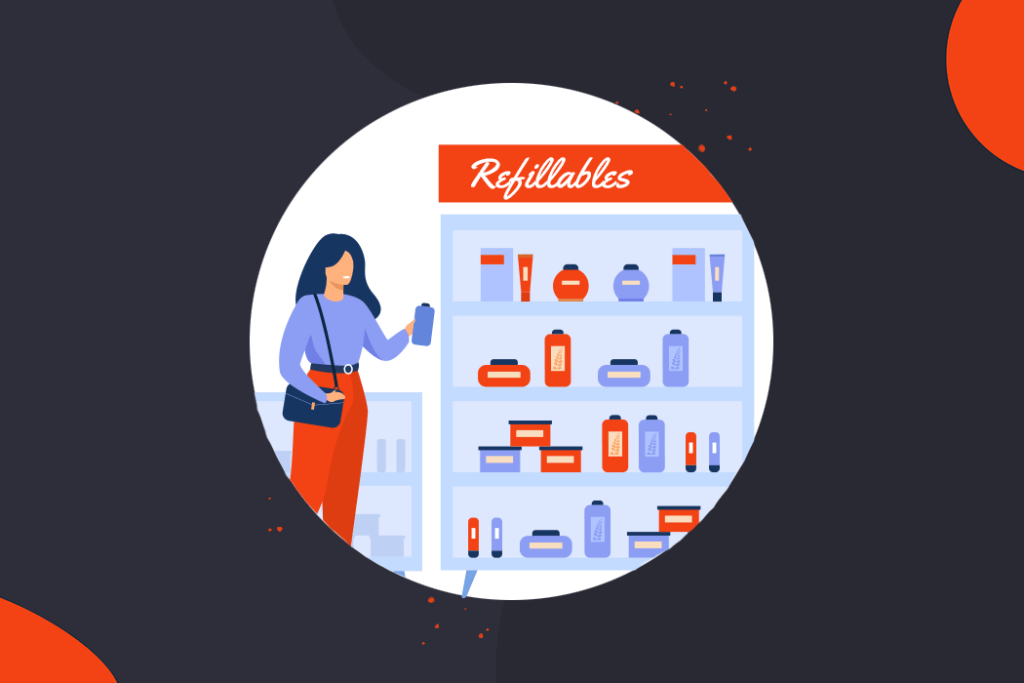 The amount of packaging and wrapping used across all industries is sickening and borderline criminal. The rate at which we churn through plastics and other harmful materials for packaging is and already has done irreparable damage to our planet and our ecosystems. We thought the solution for this particular problem would be recyclable packaging. We were wrong. Most of the items we think are recyclable, actually end up in landfills anyway and then take thousands of years to decompose. 
In fact, a report by Zero Waste Week found that the beauty industry produces over 142 billion pieces of packaging every single year. That is staggering. And now we know that most of this is either not recycled or unable to be recycled. Thankfully, consumer appetite for refillable packaging is increasing with Traackr revealing that 82% of consumers are actively trying to reduce the amount of waste they produce. 
To that end, refillable products and stations have replaced recyclables as the future of the beauty industry. This is in response to the changing societal and social focus of the current consumer generation; they are more focused on environmental initiatives and campaigns than any other social impact a brand can make. Is your brand creating products or taking refillables into account when planning your brand strategy and marketing? 
Ticks the environmentally sustainable box
As we have mentioned above, positioning refillable products and services as one of your brand's main selling points will do wonders to attract a socially conscious audience. 
Furthermore, by providing environmentally sustainable solutions to your already existing customer base, you continue to ensure that you are ticking the environmentally sustainable box. This is because refillable products save on packaging, production and even provide money incentives as it is cheaper than buying a whole new product. 
In fact, data from luxury beauty brand Kjaer Weis reveals that throw-away beauty is actually responsible for 30 to 40% of landfill waste. It is clear that there needs to be a better solution than recycling – refillables are already the future!
Recycling consumes more resources!
But why are we really dropping recycling in favour of refillables? Well, essentially, recycling can sometimes actually consume more resources than producing the material from scratch. This is because countries and even companies waste resources and fuel transporting paper, plastic and other materials to different locations around the world before even recycling them. 
In fact, China has started to refuse taking on more global waste for recycling, which will slow recycling processes down as they are responsible for half the recycling in the world. And, staggeringly, the US exports over 1.42 million tons of scrap plastic to China per year. This total will now also drop. All of this unnecessary transport requires a huge amount of resources to power wasteful ventures halfway around the world. 
Give back to consumers
Another great aspect of refillable is the marketing potential it provides. Not only will you have active consumers walking around with your refillable packaging and referring your business to other socially conscious customers, you can also use the products to run a pseudo-loyalty program. For example, hair care brand Windle & Moodle encourages customers to bring empty bottles of conditioners, oils, shampoos and styling sprays to be refilled at their physical stores. As a reward, these customers will get a 30% discount. 
Fragrance brand Le Labo has started to sell its perfumes in solid metal cases. You can then take these cases to be refilled when you run out. You can even fill them with a different scent, free of charge. With refillable, you are not only encouraging environmentally positive behaviours but also building a base of repeat customers and brand enthusiasts.
Loop: A glimpse into the future
Loop is widely regarded as a glimpse into the future of refillables for the beauty industry. Coming from Terracyle, an innovative recycling company, Loop offers refill stations and services for their partnered brands and their products. With Loop, customers will be met with a simple and easy refill station where your packaging is cleaned before it is refilled. 
Loop has already launched in the UK and has some big partnerships in place such as with Tesco, Ren Skincare, The Body Shop, Dove and Pantene. More and more brands are approaching Loop for collaboration so don't be surprised to see more brands signing up to the initiative in the near future.
The problem at the moment
However, despite all the positives of refillables, there is a problem at the moment. Refill beauty solutions are still not as accessible and affordable as they need to be to hit mass adoption and mainstream consumer conscience. It is certainly a step in the right direction for consumers that can afford them but prices still remain high. 
For instance, the aforementioned Kjaer Weis charges £24 for refills whilst Le Labo charges £127 for 50ml. Another adjacent problem is that many refills are becoming partial refills, where we only see a 60-90% refill, which does nothing to solve the problems as the consumer will just be coming back more often. 
The future of the beauty industry
It seems that with every new launch in the beauty industry, there comes a new refillable option or initiative. Important change, although happening slowly, is finally taking place as an industry that is responsible for so much waste, finally comes to reckon with the impact they are having on the environment.
Brands and services need to subscribe to this industry ideal if they want to attract new socially conscious customers, as well as retain an active community of brand enthusiasts. Of course, there are still discussions and innovations happening in this space. Who knows, we may even find a better option than refillables for the beauty industry soon?