The big law changes coming to cosmetic surgery adverts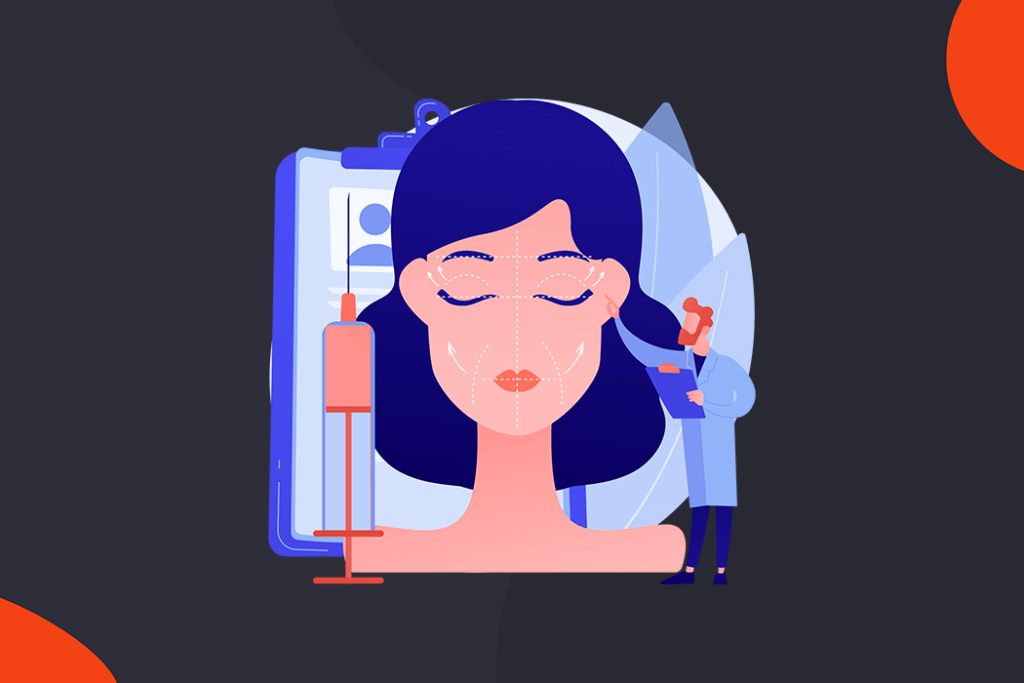 Cosmetic surgery clinics, pay attention as a bombshell new law change is coming through over the next few months which will affect how you can advertise online. Essentially, cosmetic surgery clinics are to be banned from targeting adverts for procedures such as breast enlargement, nose jobs and liposuction to under-18s. 
The Advertising Standards Authority (ASA) has detailed this change after working closely with the Committee for Advertising Practice (CAP), the organisation behind writing the codes that all UK advertisers have to meet. The new law change will come into effect in May 2022.
What does the new cosmetic law entail?
The ASA's new regulations will bar advertisements on all forms of media – whether it be broadcast, social media or physical locations such as billboards and newspapers – that are aimed at under-18s or are geared to garner an engaged response from that particular age group. The procedures affected include: breast enlargement, nose jobs, liposuction, dermal fillers, injectable treatments, chemical peels, laser treatments, tummy tucks, eyelid surgery, facelifts and teeth whitening.
Under the new rules, ads won't be allowed on TV or radio around programs directed at under-18s, on non-broadcast media that targets that demo or where under-18s make up at least 25% of the overall audience. 
The UK advertising watchdog says the new rules will come into force from May 2022. There will then be a review after 12 months to ensure the new laws and regulations are working successfully. This new announcement follows the Botox and fillers ban that came into place in October 2021. 
What is not affected by the law change?
Fortunately, the ban will not affect advertisements for cosmetics such as creams, makeup, lotions, face masks, tanning or hair products.
It is important to remember that this ban is only on extensive cosmetic procedures for under-18s such as breast enlargement, nose jobs and liposuction. 
Why was this new law introduced?
The Advertising Standards Authority (ASA) was prompted to make this important law change after they were contacted with concerns by senior NHS and public health figures. These professionals were sharing stories of botched lockdown treatments as well as practitioners operating without licences and training.
This was compounded further when the ASA also received hundreds of complaints about a breast surgery advertisement by the MYA clinic, which popped up when you watched Love Island on the streaming service ITV Hub. The advert was attacked by viewers and regulators alike as it created an overt link between surgery and body happiness. The Mental Health Foundation also submitted a complaint about the advert to the Advertising Standards Authority. It was subsequently banned by the ASA.
There was also a major controversy last year when plastic surgeons were revealed to be using TikTok to promote their procedures to teenagers. In fact, videos showing plastic surgery were appearing on the 'For You' page of children as young as 14. This prompted Sevenoaks MP Laura Trott to propose this bill stating: "No child needs cosmetic botox or fillers. I am thrilled we have been able to change the law to ensure children are now protected."
As a result, the ASA quickly moved to investigate the potential harm these cosmetic ads can have on the mental health of young people and the peer pressure they feel about a body image. 
Shahriar Coupal, the director of the Committee of Advertising Practice, said: "Because of the inherent risks of cosmetic intervention procedures, and the potential appeal of these services to young people struggling with body confidence issues, it is important we set the bar necessarily high in terms of marketing. The new rules will ensure ads can't be targeted at under-18s and, where children and young people do see them, our strict rules mean the ads can't mislead or otherwise exploit the vulnerabilities of their audience."
The regulatory bodies and ASA have backed up their talk with their actions by sufficiently making examples of influencers who flouted these advertising standards. In fact, The ASA named and shamed Jodie Marsh, Chloe Khan, Lucy Mecklenburgh and Chloe Ferry for not pointing out which of their social media posts were actually sponsored content for cosmetic surgeries. 
Even socialites such as Love Island's Luke Mabbot and Gabby Allen, as well as TOWIE's Lauren Goodger, have been made to take down posts by the ASA that are advertising cosmetic procedures to under-18s but never pointing out that they are sponsored content. 
These new regulations will work in tandem with more new ASA regulations such as an abolishment of overt airbrushing and banning unhealthily thin models. All these changes have been made to help combat the attack on under-18 body images and societal pressures. 
Wasn't it already illegal?
Actually … no! It is, of course, illegal to perform cosmetic procedures on under 18s but it was never actually illegal to advertise said procedures to them. This oversight has led to some under-18s being bombarded with cosmetic adverts to a point where they are pressured to get procedures that are less-than professional.
Now, ASA's changes will bring the regulations and rules around cosmetic advertising to under-18s closer to the same marketing and advertising laws for junk food products, alcoholic drinks and gambling. 
ASA's work in 2022
The ASA will continue to assess complaints that come their way regarding cosmetic advertisements aimed at under-18s and will be keeping a close eye on ads aimed at over-18s. They will also make sure that advertisements are not perpetuating a narrow vision of beauty thus affecting the mental health of a malleable young population.