How voice search is changing SEO for the healthcare industry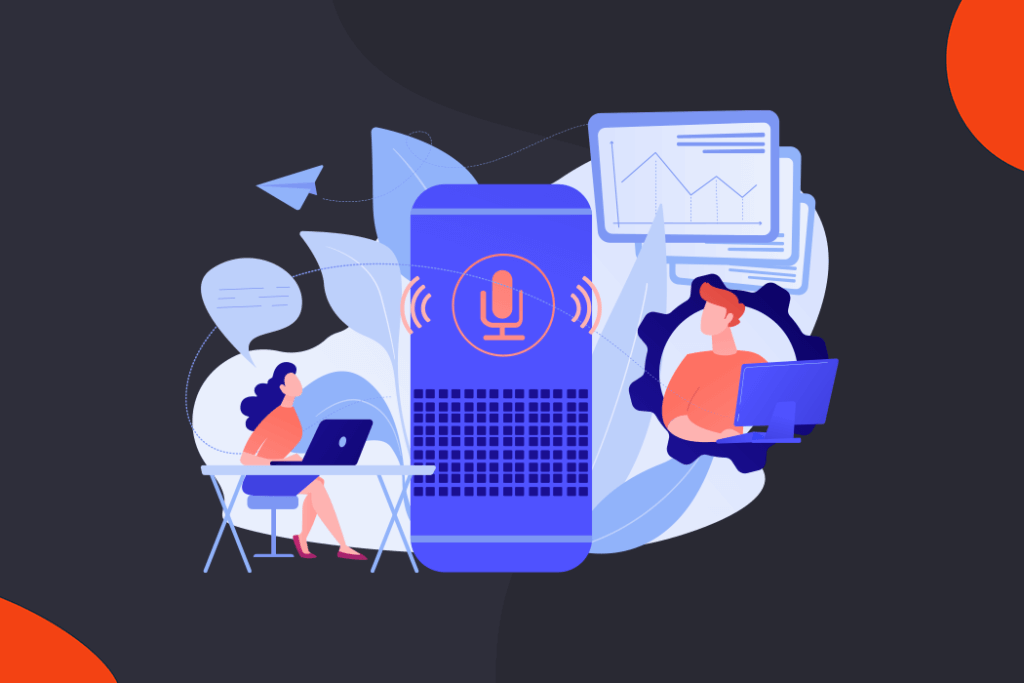 How often do you use the voice search option in a day? Are you always asking things like Alexa, Google, Cortana and Siri? Do you use voice technology at all? The answer to these three questions, more often than not, is yes. And that is because voice technology is such a big part of our day to day lives now. But the important question is this: is voice search a part of your SEO (Search Engine Optimisation) strategy?
Voice search is here to stay, whether you love it or loathe it. It is the quickest and easiest way to find the answer to a whole host of standard questions and it's now built into the devices we use every day. The answer to a sports result, the weather or even what song you're hearing right now, is but one short question away. Voice search provides a brand-new frontier for digital marketers, especially in relation to the healthcare industry. 
In fact, the use of voice search in relation to healthcare-related queries is so abundant that Amazon sought the help of six major healthcare companies to develop new apps and features for their Alexa voice-activated device. 
It is therefore evident that voice-activated search is already changing the way we market for the healthcare industry as well as how we optimise for search engines. Both marketers and healthcare providers need to understand this technology and how we can use it to achieve our targets and goals. 
Why is voice search so popular?
One can quite easily see why voice-enabled search is so popular; it's faster, easier, convenient and more natural than typing in a question and reading an answer. Furthermore, there is the added bonus that when we voice search, we can talk conversationally and still get a response. Whereas, when we text search, we often have to be very specific with our queries or the results will be tangential at best. 
This conversational nature of voice search leads to two different types of queries. For instance, you might type and search 'urgent dental care' and get a host of useful and useless results. Whereas, if you voice search 'urgent dental care next to me/near me', your voice-enabled device will pull in local results using the built in GPS. Alexa, Cortana, Siri and Google all do this. 
How is voice search changing healthcare marketing?
We live in an age of instant answers and even faster action. Google data shows that voice –queries are 40 times more action-focused than regular search queries. In healthcare, this means that action-focused searches are often referring to finding the nearest medical specialist or relevant practitioner. 
More Google research shows that 33% of consumers are now using voice assistants regularly. In fact, more than 30 million people have turned to their voice assistants for answers to healthcare questions in just the last 2 years, with 50% of consumers interested in using a voice assistant to help with healthcare questions. These statistics make it clear as day: voice search needs to be taken into account when planning your marketing strategy.
This can mean incorporating voice search supporting content into your online presence or even changing the tone and build of your Call-To-Actions (CTAs) used in strategically placed adverts and banners. For example, instead of having 'Call Now' in a placed advert, consider using the following copy: "Ask Siri for the best dentist near you!" or "Tell Alexa to find you the best local salon." These prompts will play to the language that works best with voice-searches thus moving your page to the top of results pages. 
Voice-Enabled SEO
Understanding and implementing voice search now will give your healthcare service a distinct head start in the marketing environment. An experienced digital healthcare marketing agency will be able to walk and talk you through your options and how to curate your content so that it plays to voice-search queries. They will help identify the voice searches that push the highest engagement and conversion and pinpoint strategy to place your service at the top of the pile for potential patients. 
Because voice-enabled search is more conversational, SEO is also changing. Instead of the typical short keyword searches we are used to, you need to target long-tail keywords and more colloquial phrases that are likely to be spoken rather than written. This doesn't just mean one phrase here or there, it means using all the phrases that consumers may ask their voice-enabled device. 
If you don't have the time or expertise to find more patients using voice-search SEO, enlisting the help of expert digital marketers can help you find patients you simply aren't targeting. 
In conclusion
The voice-enabled technology arena has virtually limitless possibilities. At the moment it is the go-to resource for quick answers to conversational healthcare-based questions but what could it be tomorrow? How instant and quick will this conversion point become?