Get Ahead Of The Competition With Google Ads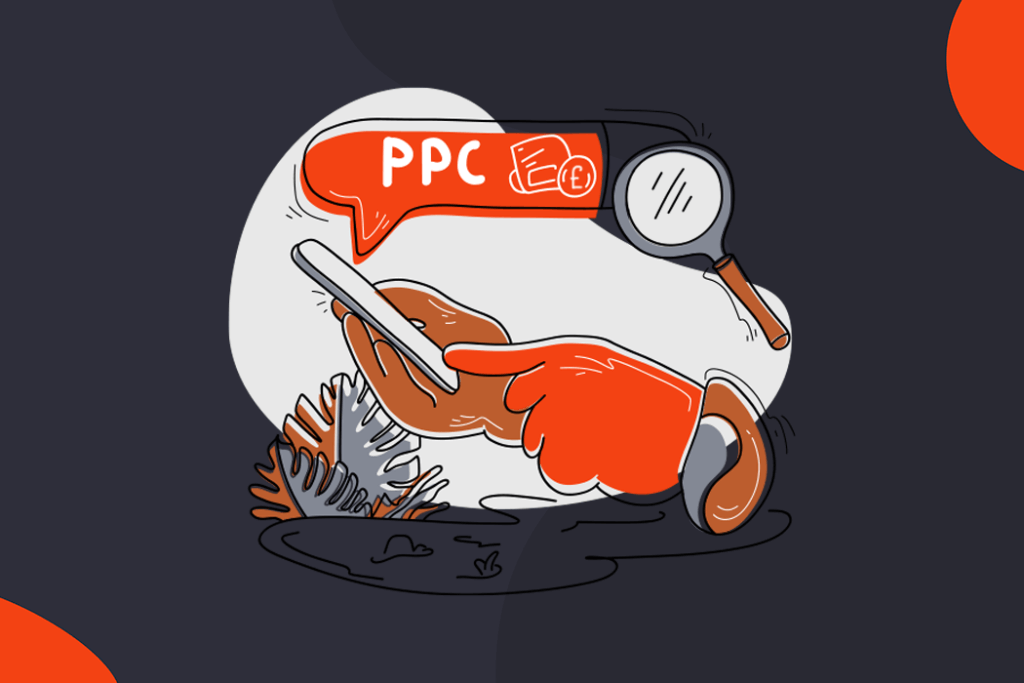 As a healthcare service, generating traffic and leads for your website or booking services can take time. If we use traditional SEO strategies to obtain high organic ranking for your service, you can expect to see results within a couple of months or even weeks. However, did you know there is a more considered and effective marketing strategy that yields better and faster results? PPC and Google Ads campaigns.
The healthcare sector, both localised and specialised, is a deeply competitive industry. This means you should be using all the marketing tools available to you to get ahead of the competition. Taking full control of paid search capabilities will help to drive instant visibility by boosting your online advertising presence.
What is Pay-Per-Click & How does it work?
Have you been randomly surfing online and been hit by a suggested advert that somehow manages to reference exactly what you're looking for or are interested in? Pay-Per-Click (PPC) are paid advertising programs hosted by search engines and social media platforms to allow businesses to display targeted adverts.
The most dominant of these programs is Google Ads as it filters over 3.5 billion searches every single day. Being present on Google and Google Ads is one of the most efficient ways of attracting prospective patients and building brand trust and awareness.
If you are a healthcare service, you have to be on Google Ads! When you buy an advert here, Google will rank your clinic's website at the top of search results based on the search keywords you have selected and bid for. It is an essential service for reaching a wide local audience.
With Google Ads, our paid search experts will leverage keywords to create campaigns and adverts in Google search engine to meet your goals. Today, we will be looking at some reasons your healthcare service or clinic should be using PPC/ Google Ads.
Why you should be using PPC as a healthcare service
1. You only pay when a prospective patient clicks through
We understand that most healthcare services and clinics are independent and don't necessarily have a large budget for marketing. This is why Google Ads is the perfect option for you! With Google Ads, you only pay for an advert when a click is generated by it. Furthermore, you can set a limit for an ad budget to better manage your return on investment.
2. Understand your target customer
Google Ads lets you manufacture adverts for your target audience. You will then be able to see what adverts and formulations work and what your target audience's behaviours are. As a result, you can refine and personalise the process to improve customer experience and brand trust.
3. Targeted and focused advertisements
On Google Ads, you can specifically set the demographic and location of your target audience. This means your ads will only appear to patients who are more likely to buy into your service or are in your local targeted area. If you want more flexibility with location – maybe you operate out of a few locations – you can also set a radius around a geographical location or even upload a group of locations. The geolocation targeting power of Google Ads cannot be understated.
4. Competitor Analysis and Insight
When conducting PPC campaigns and keyword research for your own adverts, you will be able to see the keywords your competitors are using. Google Ads offers a myriad of tools that lets you analyse the top-performing pages and ads of competitors. With data and insight like this, you can inform and improve your own ad campaign strategies by adapting and positioning yourself higher than your competitors.
5. Who doesn't use Google?!
Seriously … who doesn't use Google? The whole point of PPC and marketing campaigns, in general, is to help increase your revenue. Well, Google is the go to destination for all healthcare-related queries. In fact, Google states that over 8% of their daily searches are overtly health-related, with 70,000 health-focused searches coming in every minute. By making sure that you appear high and prominently via Google Ads will ensure success in attracting eyes and, eventually, patients to your service.
6. Easy Online Performance Tracking
Google Ads also lets you track the performance of your PPC ads via the Conversions menu. Here, you can track many different metrics for your ads. This includes obtaining a total for the number of calls you received because of an ad, the number of membership sign ups and more data such as sign-ups for newsletters, promotions and mail lists.
7. Maximise Online Reputation
Google is the landing page of the internet. If there is one digital platform that will help you boost and maximise your online reputation, then it is Google Ads. You can use Google Ads to feature testimonials and patient reviews using prominent extensions and links, in order to attract more potential customers using organic word-of-mouth.
8. PPC is stability
As mentioned at the top of this piece, you can turn to organic SEO practices and campaigns to market your service online and on Google … but you would be at the mercy of Google's algorithm. However, the algorithm has no effect on paid ad campaigns. The chance of improved ROI with paid ads is far greater than organic search.
9. Rule Google's 3 pack!
When you search for a local service on Google, you get a small section at the top of your results revealing the best local results.
In the past, Google would show 7 relevant local businesses in a separate section at the top of a results page – this was called the Google 7-pack. Over time, Google has narrowed this down to only 3 services with the section now called Google 3-pack. By engaging with Google Ads, you greatly increase your chances of appearing at the top of the 3-pack, especially if you are correctly utilising the location extensions.
How can Digital Aesthetics help you?
Digital Aesthetics is a dedicated healthcare and clinic-focused marketing agency. We help independent, local and multi-location healthcare services and clinics to run a variety of digital marketing campaigns. Our paid search specialists and hard-working team have been helping new and established clinics to attract patients and increase revenue for over a decade. If you would like to start your own PPC/Google Ads campaign, please do not hesitate to contact us!