20 effective marketing strategies for GP Practices in 2022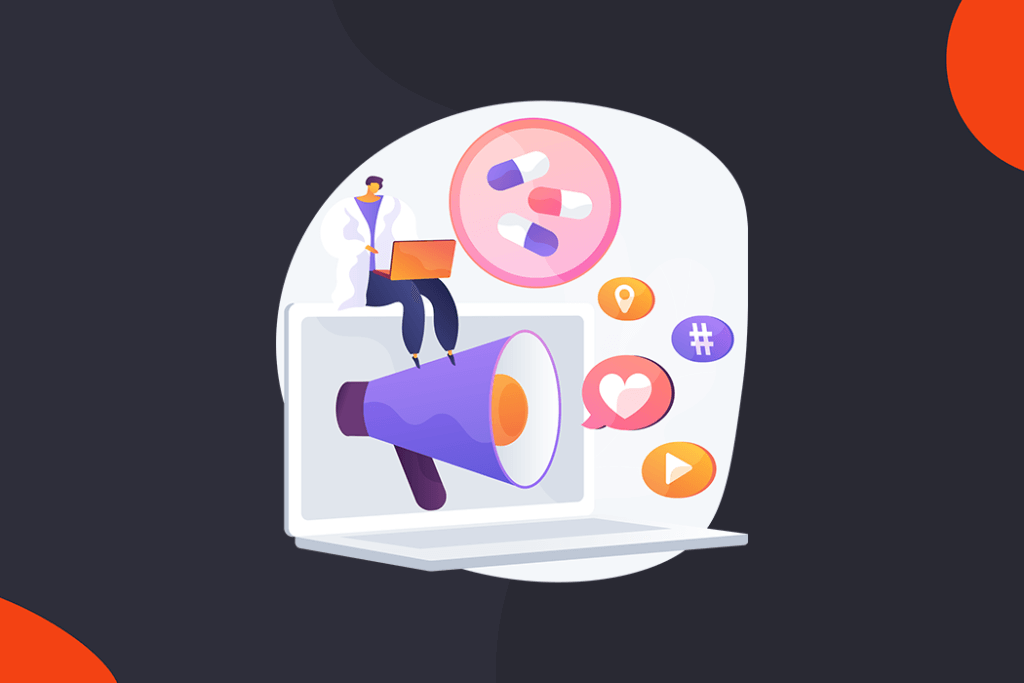 When doctors and medical teams open a practice, there is a tendency to think that patients will be lining up to register. Unfortunately, just like any other industry, you must market your practice first!
To ensure that your business spreads good word of mouth regarding your practitioners and services, you can use a few effective marketing strategies to maximise your GP practice's online presence.
Why does a GP practice need marketing?
Before we go into some marketing strategies an agency may employ when optimising your online presence, it is important to know why marketing is vital for GP practices. 
Firstly, marketing is an ongoing and ever-evolving process. Your expertise is as a medical professional and service provider; you need to focus on your strengths whilst expert digital marketers stay connected to the pulse of the online world. 
Secondly, marketing is a long-term return on investment. It is a tempered, calculated and targeted strategy for attracting a steady flow of new and dedicated consumers, eventually leading to significant positive results and traffic down the line. 
And finally, digital marketing allows GP practices to hold consistent and important dialogue/conversations between medical professionals, patients and other businesses. Furthermore, content creation and social media presence, as a result of a marketing agency's strategy, can help create trust and authority for your service – thus pulling in more patients.
Effective marketing strategies for GP practices in 2022
An Amazing Website
Just because you've closed the practice for the day doesn't mean you're closed. A top-quality website ensures that your GP practice is never offline. It also solidifies your control over the patient's experience using your service. It is also a 24/7 billboard for you to drive potential customers to your practice consistently.
Optimise Speed
Having an amazing website doesn't mean your work is done. You have to make sure your website loads quickly and within seconds. You could lose visitors and potential customers if it takes 3 to 5 seconds to load. A good marketing agency will have web developers and designers who can work quickly and ad hoc to fix pages and troubleshoot so your practice never lags behind the competition. 
Claiming Local Listings
GP practices are naturally targeting the most local consumers. Claiming local listings are a significant part of marketing for GP practices. You have to make sure that you have claimed your address and name across all important search engines – Google, Bing, Yahoo etc. – so that when local patients search for your service, they instantly see what you offer and how the online community views you.
Run a Blog
Content creation is another fantastic way to market your GP practice digitally. It gives you a fantastic portal to answer frequent questions you may get from your patients or potential consumers. You can also use a well-maintained blog to publish content relevant to your practice and your services. This strategy will direct potential patients to pages that bill your GP practice as experts who know what they're talking about. They can then be bounced to a booking page or 'Call Now' prompt.
Keep a regular Newsletter.
Email marketing is still one of the most effective forms of marketing for any industry. In fact, email is 40 times as effective at acquiring customers compared to Facebook and Twitter combined. Emailing a newsletter regularly to your patient base is a great way to stay in touch, send appointment reminders and push new or ignored services. A newsletter is also a fantastic way to share special promotions, offers and Public Service Announcements that continue to build an aura of authority for your GP practice. 
Surprise Freebies!
Just because it's called digital marketing doesn't mean all your efforts have to be online. Why not try some offline marketing? Sending freebies like pens, mugs and t-shirts to your dedicated and beloved patients can lead to them sharing them with new potential patients. It also helps create FOMO – the Fear Of Missing Out. If someone sees their friend with swag from a GP practice, they might think: 'Why is my GP practice not doing something like this?'
Paid Search Campaigns
Paid search is one of the major ways to drive traffic to your GP practice's website. If a Paid Search expert targets their campaign properly, you will see a massive return on investment. If you don't know, paid search strategies make you appear at the top of the results when a patient is looking for a service or procedure you offer.
Social Media Engagement
Social media platforms are fantastic tools for solidifying your GP practice's name and connecting with patients and influencers. Use social media to run polls, share health advice, promote your blog, reveal offers and promotions, share public service announcements, and so much more! But when you engage in social media, don't use a scattergun approach to the posting; make sure every post matters and is formed to engage and establish an online dialogue. 
Advertise patient reviews
Positive reviews from patients are THE best strategy for marketing your GP practice. Positive words from your current patient base can help attract a host of new patients. You should request reviews in the clinic and online and ensure both are advertised and posted online. Patient reviews to build and strengthen your GP practice's name and societal reputation. 
Guest Write!
You're running a GP practice, so you know what you're talking about regarding health. This is one reason we have stated that a blog is an effective marketing strategy. However, to take it to the next level, you should seek and write for respected medical journals. This strategy will position yourself, or one of your doctors, as an expert within the medical community and further build trust for your practice. 
Patient Referral Program
You will see many businesses that use a referral program to instigate a massive growth period. This is a really effective strategy for when a brand-new GP practice but can also be used when you are seeing a slowing of new patient registrations. In this instance, you can give a referral card to certain patients knowing they will spread it to friends and family. 
Competition Analysis
If you know what other independent competitors are doing, you can make a more informed decision on your choices. Find other GP practices that offer the same services as you or are in the same local area. Look for what is working for them and what isn't working. You can then use this information to make your practice stand out, avoid mistakes made by competitors and emulate their most successful choices with your own little spin!
Update your online services
Now that the pandemic has accelerated innovation, your GP practice has to consider certain software to update your online presence. You need to look into medical billing software, appointment booking portals and even the facility to run online consultations. Any strategy that improves the patient experience will always effectively market your GP practice. 
A mobile app
Applications that help both patients and healthcare providers are one of the major ways of marketing your practice in 2022. Patients are far more likely to sign up for a practice that can offer them multiple and convenient ways to access their healthcare records, book appointments and speak to a professional. In fact, there are NHS-backed and third-party medical mobile apps that your GP service can subscribe to.
Google My Business
Google My Business is a search card that appears when someone searches for your GP practice by name. However, you must ensure you have claimed and optimised your Google My Business profile. Having a Google My Business profile once again builds trust and shows authority for your service. The best thing: Google My Business is free to set up and can even be used to advertise events, promotions and offers. 
Optimise for voice search
More than 60% of all searches in 2021 were voice-driven. This is due to the popularity of devices such as Amazon's Alexa, Siri and OK Google. If you haven't already, ensure your online presence and services have been optimised for voice search. If not, you'll be missing out on a huge chunk of potential patients. 
Prioritise Local SEO
When searching for GP practices, one of the most common phrases is 'Near Me'. You need to use local SEO keywords in your content, website and social posts to ensure that your GP practice ranks in the top 1 to 6 search results. This is vital because the top 3 search results grab around 60% of the eventual clicks.
Register on Directories
Similar to local listings and claiming online addresses, you should also ensure that your GP practice has been registered on Online Directories. Many patients go to online directories to find up-to-date reviews and recommendations of doctors and services. Make sure your GP practice is not missing out!
Become a source for journalists
As you may have noticed, a few of the strategies we've gone through today are about building trust and authority. Another great way to do this is to become a source of journalists and TV reporters. By gaining exposure and further establishing yourself as an expert in the medical field through press quotes, radio broadcasts and TV appearances, your GP practice will see an influx of new patients who come with built-in trust. You could instigate this yourself by writing a medical/health column for your local paper/station!
Advertise in person!
We thought we'd save the most straightforward marketing strategy till last: talk about your online presence when you're offline! How will your patients know you have a Twitter or a website unless you tell them? Distribute leaflets in your practice to advertise your online services or put up posters in your waiting area so patients can browse while they wait!
In Conclusion
Despite all these fantastic and effective marketing strategies, you have to keep one thing in mind: they are most effective when used in conjunction with each other and sustainably. 
A marketing strategy is continuous and evolving – to maintain and maximise results, you need to enlist the help of a dedicated and relevant marketing agency like Digital Aesthetics!