London Fashion Week 2021 Highlights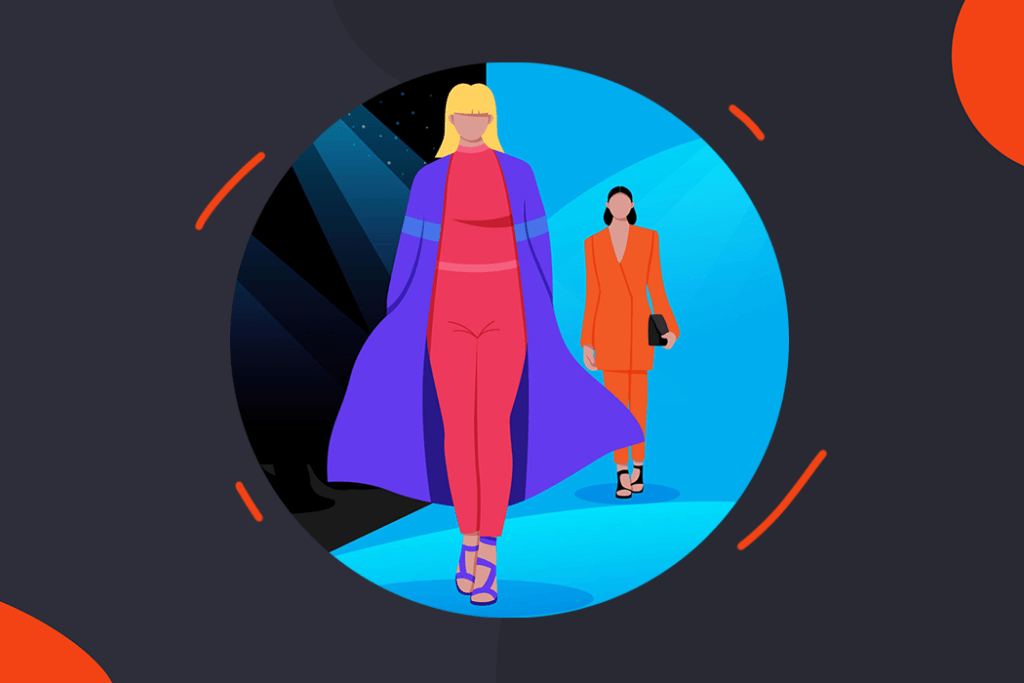 London Fashion Week is always an amazing celebration of the beauty, cosmetic and fashion industry. It is a melting pot for trends and new styles to break out of the catwalk and onto the streets of this bustling city.
Today, our attention will shift and focus firmly on the best looks and ideas coming out of London Fashion Week. This year the collections were innovative and forward-thinking. Understanding them will help us understand what consumers will be looking to purchase next season. 
3D Lips
Lip design went to the next level as designers used metallic gradients to stand out. Makeup artist Tomas de Kluyver stole the show with 3D lipstick for his models. His multi-tonal lip look went down a storm. Models rocked lipsticks based on matte orange, with another wearing a grey metallic gradient. 3D lips work as a cherry on the top of a bombastic outfit and draw the attention very, very effectively.
Gender-Fluid fashion
Stars like Harry Styles and Ezra Miller have already helped to blur the lines between feminine and masculine fashion. Fashion brand Reed introduced six male models in male gowns in the drive for inclusivity and style. Gender-fluid fashion is the future as males look for more aesthetically pleasing looks, ditching the dull tones of ordinary masculine clothing.
Bleeding Smoky Eyes
Eftychia introduced a new twist to smoky eyes. In this look, the edge of the smoky eyes features a red bleeding effect giving an illusion of the eyes jumping out of a magma pool. This is a rather loud and obnoxious makeup look but one that has a striking and alluring effect. 
Punk is back
Vivienne Westwood introduced a denim-based sustainable line, heavily inspired by French style. 90% of the materials are made with a reduced impact in the environment and tailored to drape over the body. Denim was a big winner at London Fashion Week overall with many brands pushing baggy denim looks. This may be a case of 90s fashion trying to rear its head again – so is punk back?
Face-Paint
A lot of brands have opted for face-paintings to accentuate their LFW looks. Paul & Joyce threw it back to the 60s with nostalgic singular eyes painted with bright primary colours. A lot of carnival influence was on display but only in select and minute locations, with the rest of the model's visage speaking for itself. Again, like 3D lips, the younger generation isn't afraid to wear and rock gauche or over-the-top makeup, especially on special occasions. 
Foiled Face and High Gloss
It seems metallic and gradients were the trends of the show as Osman also introduced a whole line of lipsticks, highlighters and eye shadows with a shimmery finish. The differing tones revealed include rose gold, silver, sapphire and sage green. Every shade worked as a deep hue but retained a glossy metal finish. The foiled face look adds a sense of royalty and class to any look that decides to rock it. 
David Koma went all in with high-gloss finishes on all his models. Models with long hair were finished with a wet look to leave clingy hair on glossy skin. Their complexions were bright and radiant and highlighted facial structure amazingly.
Other Highlights
Women's pantsuits are getting braver with harsher lines and adventurous colour schemes. Neon clothing also took some of the attention as dark base layers were complimented with bright lines. Cape dresses also showed up to carry on the baggy trend at this year's London Fashion Week.
In conclusion
Over 130 designers and brands showcased their work across a week of online and in-person events. The packed five days included catwalks, presentations and parties as established names and budding designers aimed to turn heads. 
The main theme was to celebrate London's cultural reopening after a period of lockdowns, which naturally led to overt new trends and diverse new colours and tones.