Clinic Marketing Tips for 2023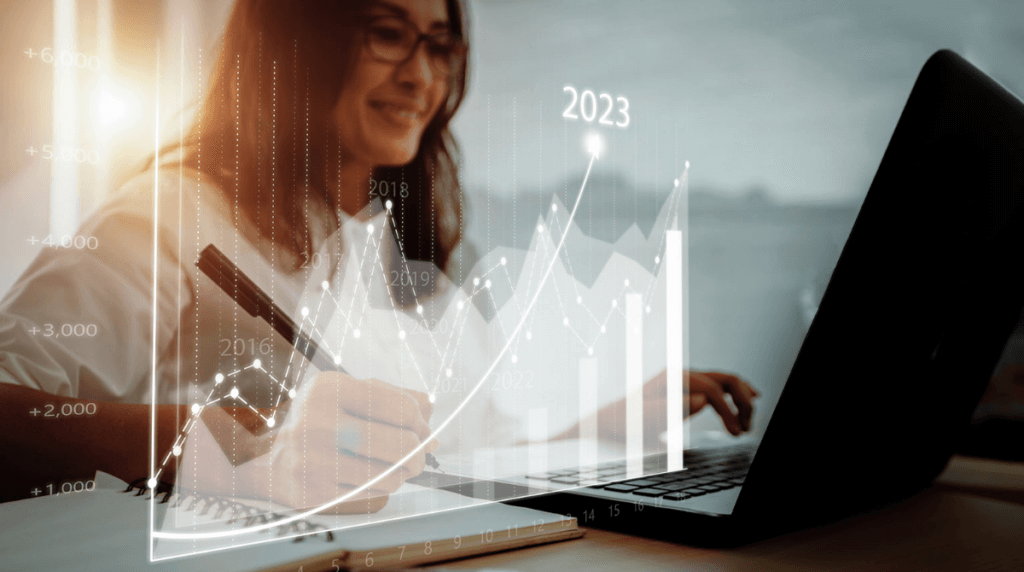 The period of Covid restrictions was a testing time for all of us. Personally and professionally. Whether your business is in full operation or not, times have changed and our patience was tested. But now that things are fast getting back to normal opportunity arises again. Here is a list of tips on things to do to boost your health or beauty business from a marketing perspective in 2023:
Stay With the Times
Beauty businesses are constantly evolving, so it's important to stay on top of the latest marketing trends. For beauty clinics specialising in aesthetic treatments and cosmetic surgery, micro-influencer campaigns have become increasingly popular. Micro-influencers are low-cost to work with and they can share more natural, honest content than those with huge followings.
For beauty salons offering services such as haircuts, manicures, facials etc., geotargeting ads across social media platforms can be very effective in reaching potential customers in a given area. It's also important for beauty businesses to invest some time in improving their website design as well as strategizing their SEO efforts – both key components of a successful beauty business marketing strategy.
Focus on Local SEO
As a beauty business looking to stay competitive and successful, incorporating Local SEO into your broader marketing plan is essential. From aesthetics businesses to spas and salons, doing so will enhance the visibility of your services and products, regardless of what you offer in the cosmetic industry. Focusing on Local SEO increases the discoverability of your business for people that are searching for aesthetics, spa services, or simply a new beauty salon nearby.
This can increase both local and online foot traffic as more people become aware of your offering. With an optimized website, you'll also enjoy better results from Google My Business. Optimizing your content in this way can benefit potential customers who are eager to find reliable aesthetics businesses near them and engage with them directly.
Have a Deeper Look At Your Website
For beauty and aesthetic clinics, a website can be a powerful asset. Whether you are seeking to brand your clinic or provide an informative service platform, developing an efficient website design is critical. When creating a beauty-related website, it is important to have a well-designed homepage with visuals that immediately captivate users. Additionally, adding beauty-focused images on the page will help draw in more customers.
Offering beauty services such as cosmetic surgery or salon treatments without proper visuals can cause potential customers to feel unclear about what your clinic has to offer. To maximize your clinic's reach and success, consider reviewing and improving your web design. This can include changing the positioning of different beauty services, refreshing imagery according to beauty trends, and making sure contact information is easily visible to customers.
Review Your Email Marketing
If you own or manage a beauty business, like an aesthetic clinic, cosmetic salon, or hair salon, email marketing is such a powerful tool. Regularly reviewing your email campaigns means you can ensure your message remains relevant, as well as maximise the beauty and aesthetics of each newsletter on offer. It's important to make sure your subject lines are creative and engaging; if they're not up to scratch then this could be off-putting to prospective customers and affect the success of your email marketing strategy.
Similarly, having a clear call to action will help turn readers into customers, so it's worth staying abreast of what's safe and accepted by ISPs when writing each one. By regularly reviewing your mailings you can attract more customers and sustain customer loyalty in order to nurture online relationships that last.
Stay Vigilant With Pricing
As a beauty salon or aesthetic clinic, staying abreast of competitors' prices is essential. Keep in mind that beauty treatments have become increasingly competitive over the years, so it pays to take some time to make sure you are offering competitive rates for your services. Not only will this help you stay competitive and attract more clients but it will also help you determine where you can make small adjustments like savings or promotions that work best for your spa or salon. With a little bit of research into beauty trends and competitor offerings, you can ensure that your beauty business stands out amidst the competition.
Doing all of the above will guarantee future success. If you need help with any of the above, speak to our specialist team today and ensure continued growth for your business.