Aesthetic Awards 2023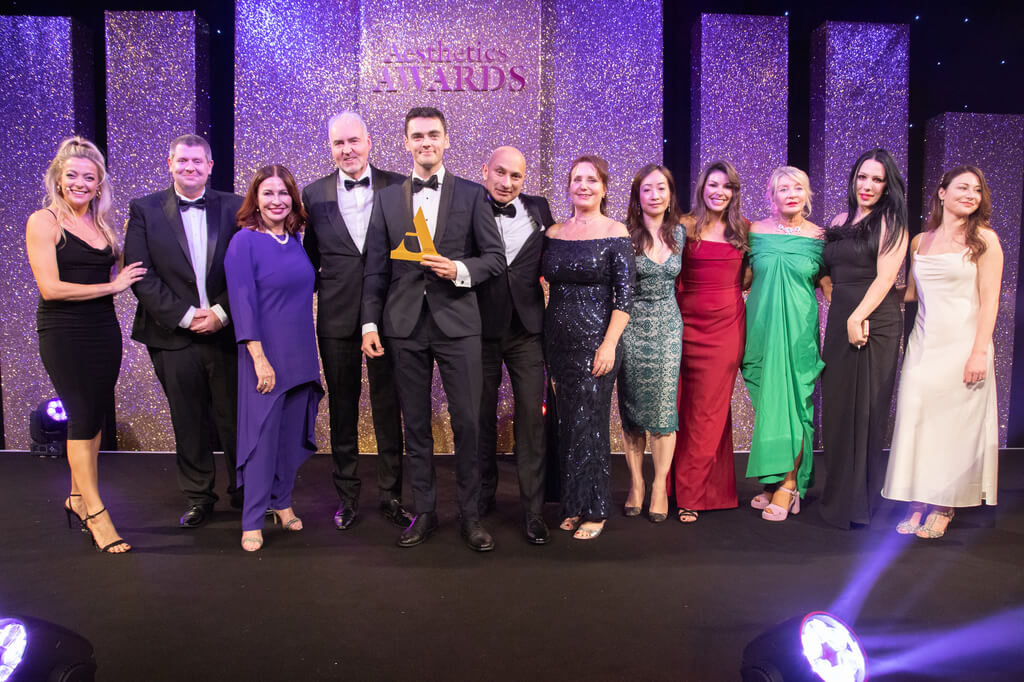 For the last 6 years, the Aesthetics Awards has been honoring excellence in medical aesthetics and drawing together an unmatched community of professionals.
With more than 400 submissions from aspiring practitioners to established veterans alike, this concept-defining event provides a platform for product innovations that bring us closer to utmost safety within aesthetic medicine as well as best practice standards across all levels.
Nine hundred guests attended this year's glitzy ceremony at the Grosvenor House in London.
The 2023 Award Winners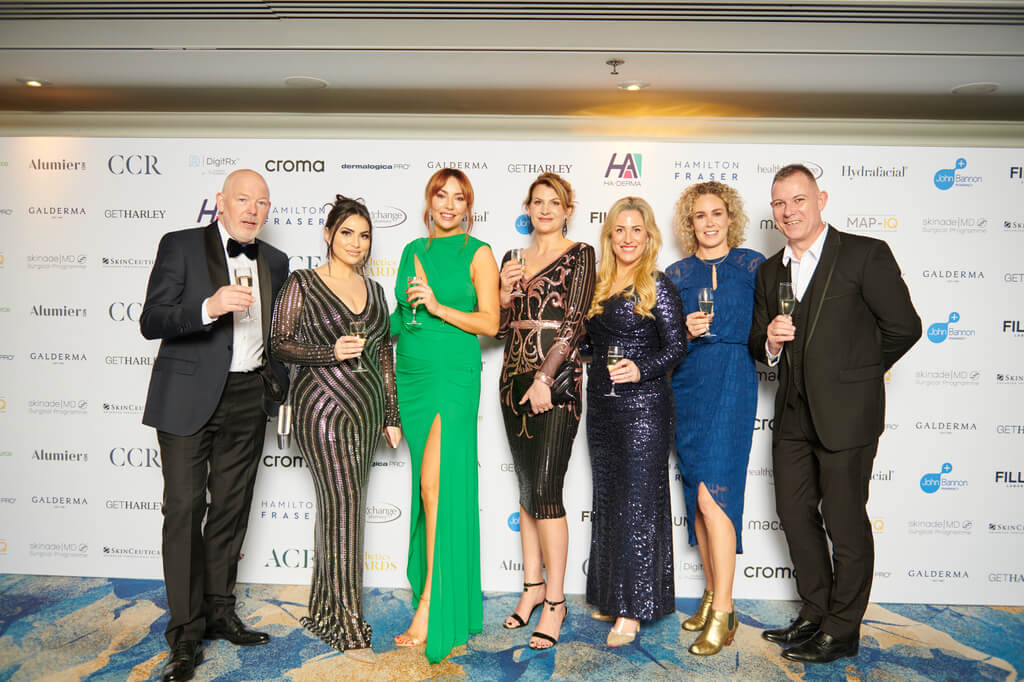 Outstanding Achievement in Medical Aesthetics – Dr Tapan Patel
Nurse Practitioner of the Year – Melanie Recchia
Rising Star of the Year – Mr James Olding
Best Clinic Team of the Year – Elite Aesthetic Clinic
Medical Aesthetic Practitioner of the Year – Dr Sophie Shotter
Product Innovation of the Year – Allergan Aesthetics
Best Clinic South England – Facial Aesthetics Ltd
Best Clinic North England – Dr Yusra Clinic
Best Clinic Scotland – FTT Skin Clinics
Best New Clinic, UK & Ireland – Beechwood House Healthcare
Best Clinic Ireland & NorthernIreland – Array Aesthetics
Best Clinic London – London Aesthetic Medicine
Best Non-Surgical Result – Dr Manav Bawa
Best Surgical Result – Mr Sotirios Foutsizoglou
Best Clinic Midlands & Wales – MediZen Clinic
Best Consultant Surgeon of the Year – Mr Jeff Downie
Distributor of the Year – Healthxchange Group
Company Representative of the Year – Julie Hope
Best Manufacturer of the Year – VIVACY Laboratories
Injectable Product of the Year – Teoxane UK Ltd
Energy Device of the Year – Lumenis
Supplier Training Provider of the Year – Lynton
Best Independent Training Provider of the Year – Cosmetic Courses
Topical Skin Product/Range of the Year – Obagi Medical
On the Cutting Edge of Medical Aesthetics
You can be always amazed by cutting-edge approaches and trends in aesthetics. From groundbreaking non-invasive treatments, anti-ageing strategies, skincare products and more – this event sets you up with all the tools necessary for your beauty business' success.
Not only does it give attendees insight into what's hot right now but also keep them prepared for upcoming evolutions of aesthetic procedures so they can stay ahead of their competition.
Get in touch with us to find out how you can be winning next year.