Personalisation sweeping across the beauty industry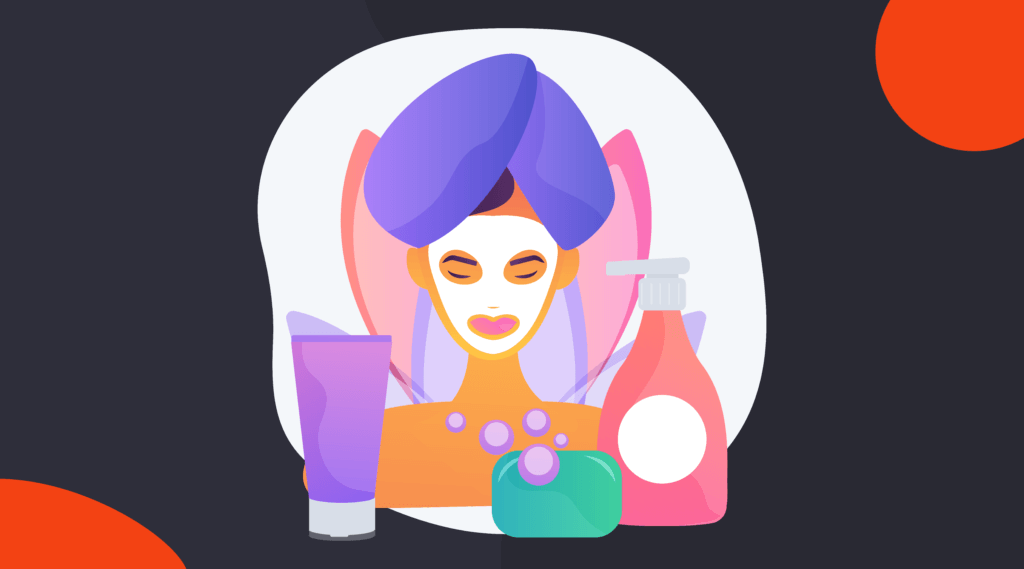 Like every industry, the beauty and cosmetic industries are always evolving and adapting to modern trends. This malleability has allowed the beauty and cosmetic industry to maintain a healthy revenue stream for decades and even kept numbers high during the pandemic. One such modern trend is personalisation. 
Custom Solutions
There is a growing acceptance amongst consumers that one size does not fit all. Customers now want brands to acknowledge that more variety is needed in a product range to attract new customers but also retain your current portfolio. Spate did a study of Holiday trends in 2020 and found that 'custom solutions' is now one of the most popular searches on wellness websites and the store searches of beauty and cosmetic sites. Customers want products and items tailored to them rather than having to change their appearance to fit in with the standard version.  
Male Shoppers
Mintel conducted a study on British men and found that 40% of British male beauty and personal care shoppers think there is not enough personalisation and it is difficult to know which product is right specifically for them. Messaging and products that are aimed at the widest possible user base is falling to the wayside as the beauty sector becomes more personal. 
The Younger Generation
YPulse conducted research on this also. They found that 72% of 13-34 year olds agree that products that are personalised for each individual are superior to mass-produced products, and 74% are interested in buying products that are customised to their taste/made specifically for them. Not only do personalised products make the buyer feel special and individualistic, it is also a selling point to attract the younger generation – who are more interested in inclusivity and individuality than norms and traditions. 
Brands get personal
Fenty: This trend of personalisation and expanding the range of beauty products was truly catapulted into the zeitgeist by the launch of Fenty Beauty, Rihanna's label, in 2017. Fenty Beauty launched with 40 different shades for a diverse skin range and was unanimously praised for its' inclusivity and understanding of the modern landscape. Rihanna is now a billionaire and Fenty Beauty's stance has been emulated by others. 
L'Oreal: L'Oreal patented their own colour match technology to find a better link between an individual customer's skin tone and texture with the 33 different shades they offer.
Sephora Virtual Artist: Sephora released an app called Virtual Artist. The app allows users to try on different products using AR (Augmented Reality). It proved to be very popular and even more successful during the pandemic as physical stories shuttered. Virtual Artist even factors in hair and eye colour when painting on digital makeup on your face. 
Kiehl's Skin Routine Finder: Sephora's Virtual Artist isn't the only application to boom during the pandemic and as physical stores stayed closed; Kiehl released a 'Healthy Skin Routine Finder' on its website. The finder lets you input your skin details and texture and will regurgitate a personalised and specific skin routine for you. Other brands have tried similar methods but installing AI messaging bots on their sites to mimic the consultant experience you may encounter in store. 
Curology: Curology is another brand that has mastered the personalisation game. They combine machine learning and a human consultant to create bespoke subscription-based products. Curology asks users to upload an image of their skin. They then diagnose and provide the right skincare solution picked by a registered dermatologist or physician. A customer can also alter their subscription if they report something isn't working for them.
Bite Beauty: Other examples of personalisation include Bite Beauty and Lakme. Bite Beauty enables customers to create their own lipstick by choosing the exact shade value, finish and fragrance they desire. So, every shade they send out is personal to the customer. You can also interact with a 'colour expert' via a video call, once again mimicking the in store consultant relationship.
Lakme: Whilst Lakme, an Indian brand, allows users to experiment with 100 shades through their Lakme Makeup Pro App, another AR application a la Sephora's Virtual Artist. 
Personalisation isn't just confined to the nature of the product and its' range. Personalisation can also refer to promotional material also. For instance, putting someone's name in the subject line of an email increases the odds of it being opened by 20%. According to Forrester, 77% of consumers have chosen or recommended a brand that provides a personalised experience. Algorithms used in marketing and e-mail recalls are being pivoted to be more personal to get engagement up in this aspect of the industry also. 
One unintended consequence we should keep in mind, in regards to personalisation, was actually posited by psychologist Barry Schwartz in The Paradox of Choice over a decade ago. In the book, Schwartz talks about a sense of paralysis consumers feel when faced with too many options. If someone has too many choices, they're less likely to choose anything or be happy with any selection they make. If personalisation isn't done correctly, you could alienate a potential consumer badly. However, all indications and case studies point to the beauty and cosmetic industry honing into individual-specific products very well and capitalising on it as is wanton to do.