Biggest recent developments in sustainable beauty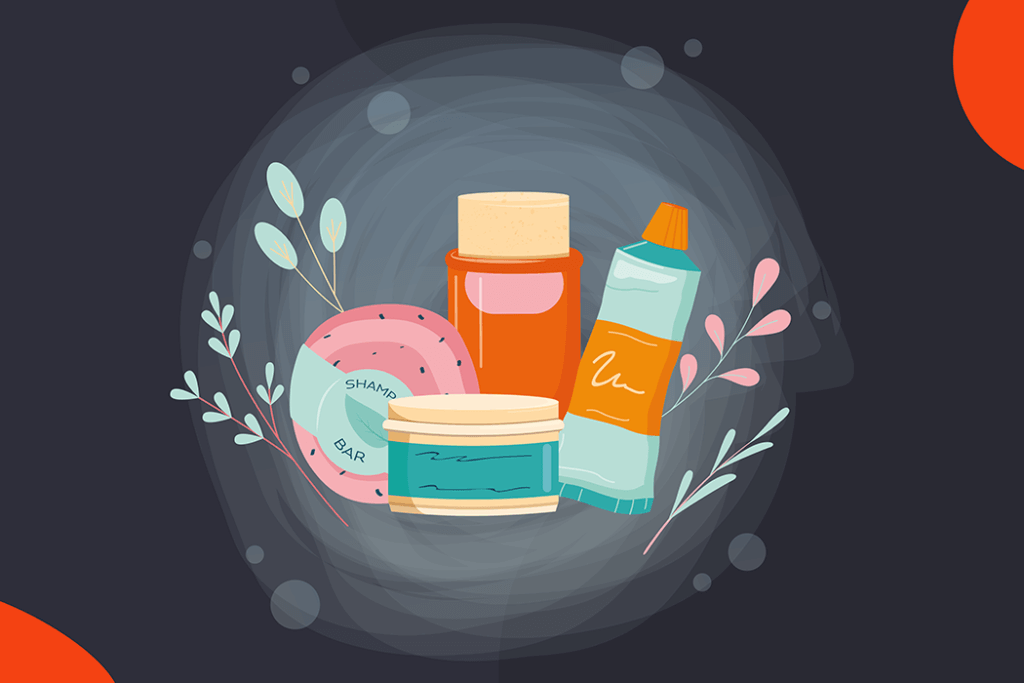 No industry in the world market develops and evolves as quickly and efficiently as the beauty and cosmetic industry. Today, we will be looking at the biggest and most relevant recent developments in the beauty industry. Most of these developments fall under the umbrella of a larger pattern taking over the sector: sustainable beauty.
Microbiome-friendly products
Microbiome refers to the collection of microbes (i.e. bacteria, viruses, fungi etc.) that live inside or on human cells. Most recently, the health sector has been targeting microbiomes in the gut with items such as yoghurts and drinks. However, with advances in the microbiome of the skin, the focus has shifted to skincare products.
According to a new report in C&En, microbiome science is coming to the skincare line very soon: "They are designing health-enhancing skin care products that contain live bacteria, bacteria extracts, or ingredients meant to enhance skin microbe activity. They see many opportunities emerging from research that suggests a strong connection between a balanced microbiome and healthy skin."
Newly created beauty brand MONO Skincare has developed a range of microbiome-friendly skincare tablets. These tablets are activated by dissolving in room-temperature water. The tablets contain prebiotics to support skin microbiota, such as preBIULIN AGA. PreBIULIN AGA hydrates the skin 50% faster, 20% more intensively and 70% longer than traditional ingredients such as hyaluronic acid. 
Johnson & Johnson has started a partnership with biotech firm S-Biomedic to research and develop bacterial products for therapeutic and cosmetic use. 
The skincare line is about to be injected with the potential of microbiome-friendly products. The aim is to generate more effective products and have a greater impact on healthy skin. 
Supporting Local Communities
Younger consumers, and younger generations in general, are more interested in inclusive, sustainable and socially-conscious buying habits. If an option is available that claims to recycle wealth and resources back into the community that created it, consumers are far more likely to buy that item.
Supporting First Nation and Native communities to source ingredients and extracts is now becoming a norm. For example, Native Extracts is an Australian ingredient supplier that works with native communities in Brazil and Australia to pull ingredients from. They specifically support and help smaller communities that may have been rocked by Covid-19. 
SheaMoisture is aimed at frizzy, curly hair on women from minorities. The brand announced that during the pandemic they would support beauty salon owners from minority backgrounds with grants of up to $40,000. 
Burt's Bees is a commendable organisation that has reached an average of over 99% natural origin for all their products. They now responsibly source from West Africa, supporting over 14,000 female workers, replanting 15 billion wildflower seeds and donating over $1.5 million in grants to frontline workers. 
Kinship is helping local communities by way of its packaging. Kinship's bottles are made from plastic fished out of the Java Sea and Indonesian rovers. You can even scan the QR code on the Kinship bottle and it will tell you where the plastic came from. 
Often these communities have gone ignored in the past, but as consumer interests catch up to sustainable practices, it is in the interest of companies to keep these communities alive and supplying. 
More sustainable, Less packaging, more refills
A large portion of the waste created by the beauty and cosmetic industry is from packaging. The industry is now trialling alternate packaging ideas and even refill stations to combat this huge blot against their name.
The Body Shop has begun rolling out in-store refill services in Singapore where it believes the reuse and refill habit will become mainstream among beauty customers, before they can go global. The Natura-owned company will introduce this in-store refill system in 500 stores this year and then a further 300 in 2022. They aren't the only company that wants to cut back on the level of packaging. 
Nicole Call, Director of Package Development at Aveda, talks about the move towards mono-material: "Meaning the tube and cap consists of only one material instead of a blend of materials". This allows the packaging to be recycled more easily and less materials being used in the first place as packaging becomes smaller and more efficient.
By 2025, the global natural cosmetics market is expected to be worth $48 billion. Biotechnology could be the game-changer for natural beauty lovers and Planet Earth. 
For example, Marcella Cacci founded One Ocean Beauty and instead of harvesting the sea bed for algae, she partnered with a biotech lab to produce clones of algae that would otherwise only be found in Antarctica. This action saved precious biomes in Antarctica.
Sustainable beauty is slowly taking over as consumer interests shift towards environmental sustainability, microbiome-focused products and minimal packaging.