Perfection In Beauty Marketing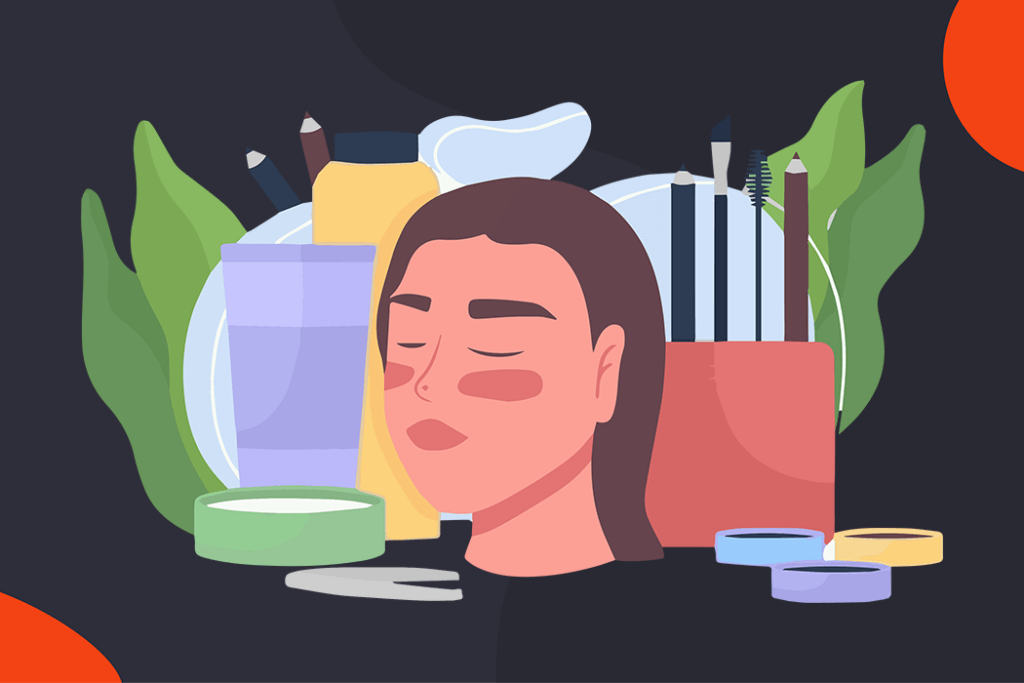 Despite the very nature of the beauty industry, brands and products have been pushing very ugly definitions of beauty and self-acceptance. Beauty brands that once pushed unrealistic ideals are pivoting away from social media-driven 'perfection', to align with more progressive attitudes and conversations around body positivity.
Messaging and language focused on 'perfect' skin are starting to take a backseat to 'skin positivity'. The amount of social media pressure and campaigns against language such as 'wrinkle-free', 'pimple-free' and 'imperfection-free' has catapulted in recent years.
Due to a younger band of consumers putting more stock into inclusivity, these brands have had to make this a requirement in their messaging. They cannot simply ignore this huge group of new consumers because by targeting their values they can gain a whole new loyal customer base. In general, society is moving towards body acceptance and brands are jumping onto the trend. Some may view their adoption as cynical, but over time it will become the standard for beauty messaging.
Make no mistake, the shift away from traditional messaging is a recent strategy. In fact, as recently as 2012, Proactiv was lambasted online by consumers for a horrible advert that told girls that their acne was the reason they did not have a boyfriend. Maybelline has been using the tagline 'Maybe she's born with it. Maybe it's Maybelline' since 1991. Some saw this as saying beauty isn't natural so they changed their tagline to 'Make it happen' in 2015. As you can see, the new tagline is encouraging you to use and flaunt what you have already, rather than focus on what you weren't 'born' with. And this is a hugely significant shift in the discourse of beauty branding and marketing.
Many brands and companies are well and truly into this shift in messaging. Below we take a look at some examples of this happening:
In March 2020, Unilever eliminated the word 'normal' from its beauty and personal care brands' packaging and advertising. Before this change, the word was used across at least 200 products. The intention is to eliminate the idea that there is one version of 'normal' beauty and understand that every consumer is different and should be amplifying what they have, not trying to change what they have. Unilever also said it would ban excessive editing of models' photos to avoid unattainable beauty standards.
Gillette-owned razor brand Venus partnered with Animal Cross, a popular video game, to make hundreds of new avatars with diverse skin tones and features including disabilities and stretch marks. The aim here was to move away from traditional beauty marketing and traditional stereotypes of perfection and beauty and get gamers and consumers comfortable with actual normal body types and shapes.
Superfluid, a new beauty brand that's only been around for five years, gained a whole host of new consumers by championing diverse bodies and skin types. They did this by including models with wrinkles, stretch marks and psoriasis in their marketing campaigns. Consumers who felt left out or ignored by other traditional brands identified with Superfluid's values straight away and they saw an influx of socially conscious customers.
Glow Recipe, a Korean-American skincare brand, avoids the terms 'flawless', 'poreless', 'ageless', 'anti-wrinkle', 'anti-ageing' and 'perfect' across all branding and packaging. Co-founder Christine Chang said: 'It goes back to our values as a brand, which is being grounded in inclusion and making sure that every one of our customers feels reflected in our marketing, where we've never retouched our images and also ask the influencers we work with not to either.'
Anti-ageing messaging is being ditched completely by the beauty industry as research firm Euromonitor states: 'The underlying assumption that beauty comes at any age and ageing shouldn't be seen as a problem that needs to be fixed'. Brands such as Neutrogena and Allure ban the term 'anti-ageing' as they don't want to focus on unattainable beauty standards that will put consumers off.
Language such as 'perfection' and 'normal' being ditched isn't a global trend. Studies show that Asian consumers still strive for perfection and flawless skin. However, the change is slowly but surely coming to the continent. Korean beauty brand Amorepacific launched a skincare brand called 'Enough Project' with the tagline 'You are enough just the way you are', in an attempt to bring the same body-positive messaging ethos to Asia. The change isn't complete yet but the journey to acceptance in Asia has started.
With social media and the truth that consumers flip opinions and stances as easily as a coin is flipped, brands will always endeavour to target loyal customers and keep them buying. By focusing on messaging that their consumers identify with, customers become advocates for the brand. And there is nothing better you could wish for.