Gen Z: Beauty trends changing the industry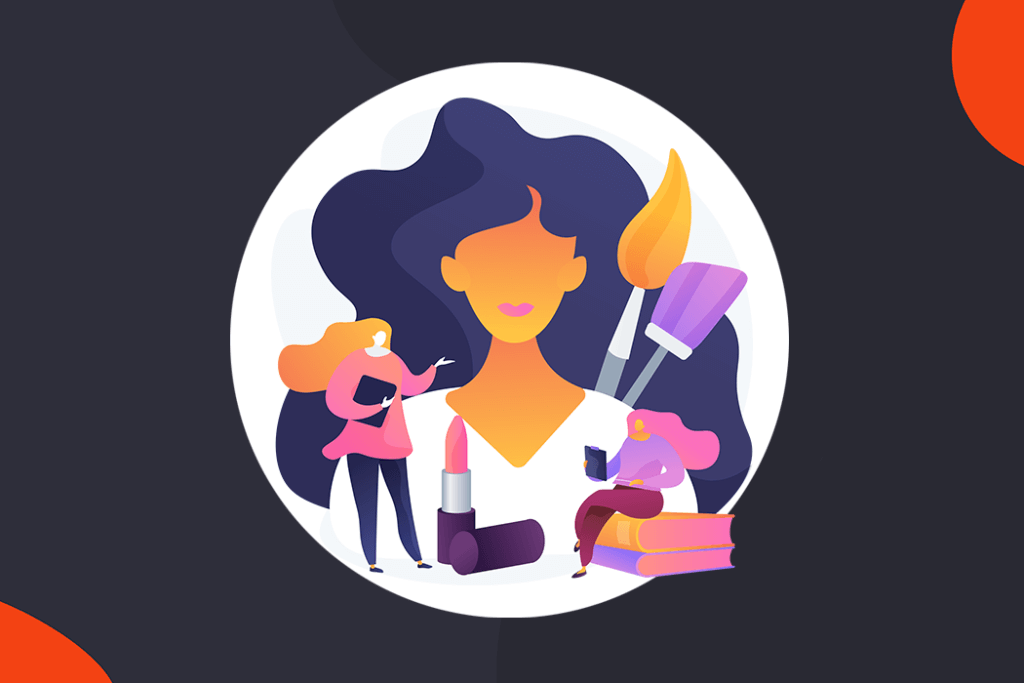 The industry is being transformed by Generation Z's thirst for skincare items over makeup products. Not only this, a brand must endeavour to connect emotionally with consumers in order to be successful in the modern age of beauty and cosmetics. Gen Z are digitally aware and savvy from the get-go. For beauty brands to keep up with this fast generation, they need to be prompt and proactive.
Who is considered Gen Z?
Generation Z accounts for a third of the global population (just over 32%). Gen Z is categorised as anyone between the ages of 9 and 24 years old, or alternatively anyone born between 1997 and 2012. 
The Gen Z population are now the most considered consumer group in the eyes of big brands. This is because of their purchasing habits and the sheer size of the age group. Generation Z now also outnumber millennials and is grabbing much of the beauty industry's attention. Their trend-setting nature and veracity on social media are becoming key to the public image of beauty brands.
Gen Z statistics
During the pandemic, one of the only industries to see any growth and advancement was the beauty and cosmetic industry. A lot of this is down to the purchasing power of Generation Z.
According to Kantar, in 2020, Generation Z was the only generation to drive any growth in the beauty industry. Other age groups maintained or plateaued in consumer behaviour whilst Gen Z carried on valuing cosmetics. 
Klarna also revealed that Gen Z consumers spend more on skincare than any other age group. This is particularly interesting as a lot of data now suggests that Gen Z care far more about healthy skin and skin care rather than flashy makeup sets and lines.
Generation Z consumers also become consumers at an early age. 60% purchase a beauty product before they even turn 14 years old. They are actionable consumers from the moment they gain digital autonomy, which is very early considering the savviness of the age group.
Trends changing the industry
Hybrid products: One of the biggest trends is makeup products are now being infused with skincare properties. This is because Gen Z values skin care items above every other aspect of the skin care industry. Examples include: Morphe's Filter Effect Foundation and e.l.f Beauty's hydrating Camo Concealer line. Both these products are makeup items but have been formulated with skincare in mind. Gen Z likes hybrid products because of the implied value for money. 40% of customers have a 10-step skincare routine with almost all of them wanting a shortened routine. Hybrid products cut out steps and save time.
Reality: Gen Z also wants to feel like brands are representing them rather than unattainable standards. Y Pulse data shows that 62% of Gen Z think brands over-edit their photos, with 70% saying they want content from brands to value imperfections. This is a growing trend in all sectors of the industry but is well and truly being rallied by Gen Zers. The days of over-airbrushed images are appearing to come to an end as consumers refuse to be tricked into unachievable body standards.  
Diversity

: In the US, Gen Z is the most ethnically and racially diverse generation. Y Pulse surveyed a group of Gen Zers and found that 79% of them want brands to create lines that represent all colours and skin tones. 40% of Gen Z say that diversity and inclusion is the most important brand value to them when shopping for beauty products. Consumers want to see people that look like them when choosing what to consume. Personalisation and online data allow brands to target consumers this way. Diversity and inclusivity are not really a trend anymore, but rather a staple that every brand is investing time and money into.

TikTok Reigns

: When it comes to which social media platform Gen Zers refer to when deciding on purchases, look no further than TikTok. Whilst YouTube still dominates TikTok in terms of video entertainment, Gen Z consumers pick products based on TikTok influencer recommendations. TikTok saw a 164% increase in sponsored beauty posts and 481% increase in engagement over the last year. TikTok must be a key corner of your marketing strategy, especially if you enlist the services of influencers. 

Bolder colours

: It is becoming a trend in the industry to use brighter colours, bolder lines, sharper shapes and glossier lips. Trends are always in flux but Gen Z wants to stand out more than any generation at the moment. These looks are plucked straight out of the 60s and 70s, eras of extreme confidence and flashiness, for Gen Zers to make their own. 

Sustainable and Cruelty-Free

: 50% of Gen Z wouldn't purchase from a skincare or cosmetics brand that wasn't certified as 'cruelty-free'. These consumers are more socially conscious than ever before and they don't feel any brand loyalty. On the other hand, 27% have deliberately bought skincare/cosmetics products because of the brand's sustainability initiatives. If brands don't subscribe to sustainability and cruelty-free initiatives, they could see themselves judged by social media courts and cast aside. It is paramount that brands keep interested and act on sustainability.

PS: Select Gen Z Searches:

The search queries coming from Gen Z online users are also very interesting when ascertaining what the age group is interested in. The following are the most searched beauty and fashion terms from Gen Zers for your interest: Mint makeup, white eyeliner, red eyeshadow, pink gloss, brown lipstick, lavender nails, rainbow nails.
Gen Z is the most important age group in the beauty and cosmetic industry. They are the most active consumers and the ones driving the changes in the industry. Brands must learn to speak their language and adopt their values, or they will, very quickly, be left in the early 90s and forgotten.