Pandemic plunges beauty sector into digital world … permanently?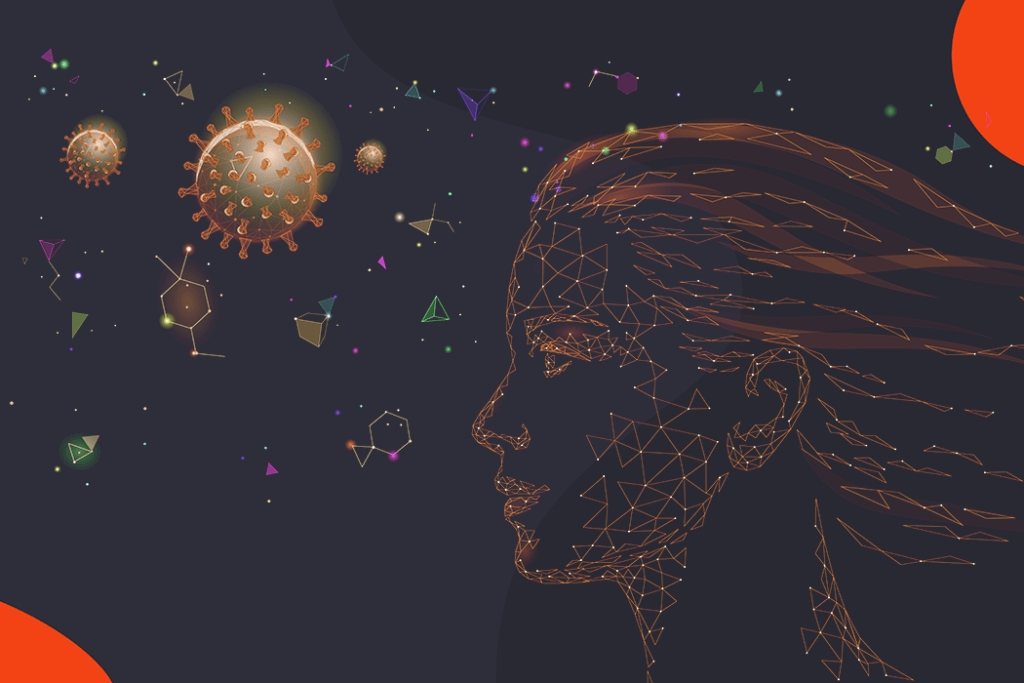 Whilst nearly every traditional industry suffered as a result of the Covid-19 global pandemic, the health, beauty and personal care sector was extremely successful. 
How did the industry fair during the pandemic?
Overall, the cosmetic and beauty industry is worth more than $160 billion, with projections saying it will grow a further 5.5% over the coming years. The upward trend isn't slowing down anytime soon as an Edge/Ascental report also concluded that the health, beauty and personal care sector is expected to see rapid growth and is set to add $305.2 billion in sales between 2021 and 2026. Furthermore, e-commerce sales are expected to grow by 12.1% in the same period, which means e-commerce sales will out-pace store-based sales growth for the first time, and by a significant margin.
According to money.co.uk, the best performing videos tagged with #smallbusiness on TikTok were beauty and cosmetic related, ahead of jewellery and fashion videos which are usually the most popular posts. 
Digital storefront and sales take over with examples
Many experts detailed this shift away from in-store and physical consumerism to digital and virtual consumerism in 2019. The general consensus was that the industry would gradually migrate its workforce and services from stores to online spaces over a 5-year period. However, a global pandemic and conveyor belt of lockdowns later, and the migration slated for 5 years, has been squashed into and happened in a matter of months. Below we take a look at some brands and how they adapted digitally during the pandemic.
Sephora: According to Women's Wear Daily, Sephora's online sales now account for 70-80% of their total sales post-pandemic. Sephora's innovative use of AR-based virtual try on applications has led to consumers adapting to the switch much more comfortably.
Ulta: According to the Wall Street Journal, Ulta's online makeup sales rose over 200% in 2020, at the height of the pandemic. These numbers have been maintained even as countries relax their guidelines and measures, due to a large portion of the consumer base now more comfortable purchasing online and hesitant to visit in-store. There is a clear shift happening in the industry.
Charlotte Tillbury

: Charlotte Tilbury's site saw sales rocket after it began hosting virtual consultations and livestreams, thus giving its consumers a more personal way of shopping online. 

Alibaba

: In China, Alibaba reported that eye-cosmetic sales, everything from mascara to contact lenses, increased 150% month over month from February 2020 onwards. 

Unilever: Unilever acquired 'digital-led skincare brand' Paula's Choice, an internet sensation during the pandemic. The brand is a master of jargon-free communication and Unilever wanted a piece of that as they looked to better communicate with audiences online. Paula's Choice also includes an online portal called 'Expert Advice', which is a pool of info surrounding ingredients and skincare for their potential customers.
Estee Lauder:

Estee Lauder also installed virtual services like '30 shades of lipstick in 30 seconds', which uses AR (artificial intelligence) to apply digital makeup to an online user. This is now becoming a standard for beauty sites and is called VTO (Virtual Try-On). For Estee Lauder, this led to a conversion rate that was 2.5 times higher and improved customer loyalty. As a result, Estee Lauder now want to use VTO across their whole product range.
These are crazy numbers and stats because it's all happening in one forced go, rather than the planned slow migration the beauty industry thought it was preparing for. Nevertheless, the industry has adapted and pivoted very well and made the most of it. 
Perhaps the best benefit of the digital switch? Data
Behind the scenes, beauty brands can use data analysis to identify consumer engagement on marketing channels and online stories. This can then be used to inform a brand's capabilities and allows you to predict and optimise supply and demand.
Statistics and metrics like this aren't readily available in physical interactions, but with digital shopping, a brand can detail what's clicked on, what garner's engagement and what campaign is most effective. Information like this can be weaponised for future releases and launches. 
Consumer opinion on post-pandemic shopping
An Accenture survey of 1000 people found that consumers are now 4 times more likely to buy makeup and cosmetic products online than in-store. Also, 1 in 5 have moved online for virtual consultations, with 45% saying they will continue to do so in the future. This can be boiled down to ease-of-access and hesitancy to visit in-store in a post-pandemic society.
For example, Consumer Goods did a study and found that 35% of shoppers said they would be reluctant to buy beauty products in stories again even after COVID-19 has passed. 
Consumerism will never be the same again after this pandemic. Digital shopping was already massive but it may not have been the go-to for the majority of the population … It most certainly is now. For brands to stay relevant in the new world, they have to adopt and innovate in the digital landscape as consumers ditch physical stories for virtual ones.