How to Design a Successful Dental Website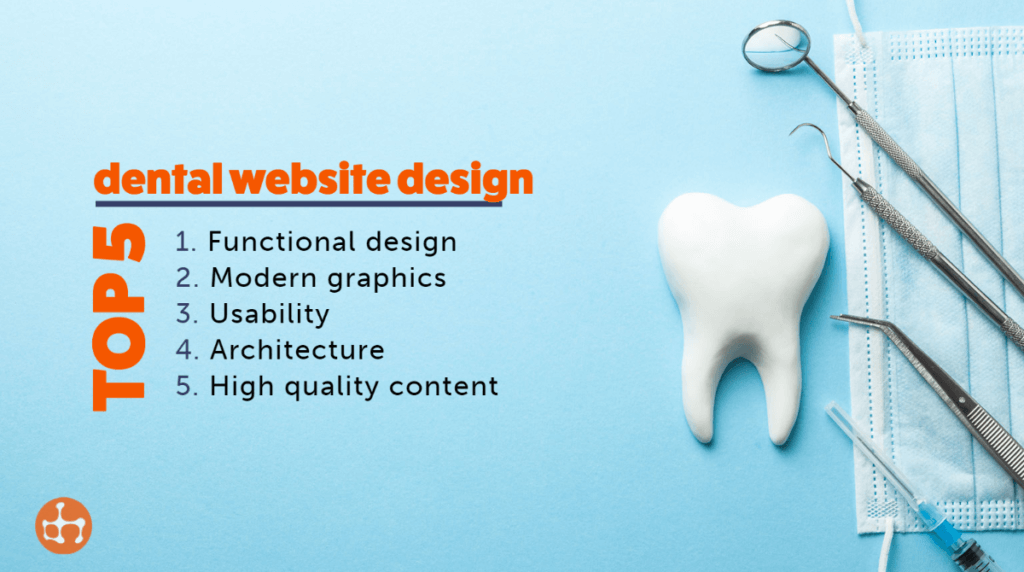 Having an effective website is essential for any dental practice. A well-designed website can help attract new patients, build trust with existing ones, and showcase the team's expertise. In this guide, we'll discuss how to create a successful and effective dental website that stands out in the overcrowded online market.
Choosing Your Platform
When contemplating the most suitable platform for a dental website, a myriad of factors ought to be taken into consideration, including but not limited to, user-friendliness, customization options, SEO capabilities, and scalability. Here are some platforms that can efficaciously meet different criteria for various scenarios:
1. WordPress: If you're looking for a blend of customization, control, and robust SEO capabilities, WordPress is a compelling choice. WordPress is highly extensible, allowing you to integrate various plugins that can facilitate appointment bookings, customer testimonials, and even tele-dental consultations. Its SEO-friendly nature augments your site's potential to rank well on search engines—a quintessential feature for attracting local clientele. However, WordPress does require some technical acumen, particularly if you intend to leverage its more advanced features.
2. Squarespace: For those who prioritize aesthetics alongside functionality, Squarespace is worth considering. Known for its beautifully designed templates, Squarespace offers a somewhat user-friendly drag-and-drop interface. The platform includes some built-in functionalities that are conducive for a dental practice, such as appointment scheduling and contact forms. However, its SEO capabilities are generally considered to be less robust than WordPress, and the customization options are somewhat limited.
3. Wix: If ease-of-use is a primary concern and you don't anticipate needing highly complex functionalities, Wix is a strong contender. With its drag-and-drop interface, even those with limited technical skills can create a visually appealing website. Wix also has an array of industry-specific templates and offers SEO Wiz, a built-in tool that provides some very basic SEO guidelines. Yet, its limitations become evident if you wish to implement more complex SEO features or when you try to switch to another platform, as migrating away from Wix can be extremely challenging.
4. Shopify: Though typically associated with e-commerce, Shopify offers substantial utility for service-oriented businesses like dental practices. The platform can be used to sell dental care products online and integrates well with various appointment booking plugins. It's an excellent choice if you foresee a significant e-commerce component to your dental practice, but it may be overkill if you're strictly focused on providing informational content and scheduling appointments.
Principles of Good Website Design
Good website design is essential for creating an effective dental website. Here are some key principles to consider when designing your site:
User Experience: Make sure your site is easy to use and navigate. The layout should be intuitive and organized so visitors can quickly find what they're looking for. If this does not happen, users spend too little or too much on your site and leave without transacting.
Usability: Ensure that all features on your site are functional and reliable. This includes buttons, links, forms, etc. This requires thorough testing of the site on as many different platforms as possible such as mobile, desktop, tablet and a variety of different browsers.
Accessibility: Make sure your site is accessible to people with disabilities by providing alternative text for images, using high-contrast colours, and avoiding flashing animations or videos that could cause seizures. The more people that can access your content, the better results for the business.
Call-to-Action Buttons: Include clear call-to-action buttons throughout your site so visitors know what action you want them to take (e.g., book an appointment). Sometimes women require more calls to action than men, so research your audience before designing.
Loading Speed: Make sure your pages load quickly by optimizing images, compressing files, and reducing redirects. This is now a key requirement for search engine optimisation performance.
Creating High-Quality Content
Creating content tailored to the relevant audience is essential for any successful dental website. Here are some tips on creating high-quality content:
Write informative blogs about dental procedures or services: Provide detailed information about different procedures or services offered at the practice so potential patients can make informed decisions about their oral health care needs.
Show before and after photos: Showcase the results of different procedures with before and after photos of actual patients treated at the practice to demonstrate the team's expertise in providing quality care.
Create compelling infographics: Use infographics to provide visual representations of complex topics related to dentistry in an engaging way that will capture readers' attention.
Generating Leads & Maintaining a High Online Reputation
Generating leads and maintaining a high online reputation are key components of any successful dental website strategy. Here are some tips on how to do this effectively:
SEO Optimization: Optimize your website for search engines by including relevant keywords in titles, headings, meta descriptions, etc., so it appears higher up in search engine results pages (SERPs).
Website Security: Ensure that all data collected from visitors is secure by implementing SSL encryption technology on your site as well as other security measures such as two-factor authentication (2FA).
Social Media Integration: Integrate social media platforms into your website so visitors can easily follow you on various channels such as Facebook or Twitter for updates about special offers or promotions at the practice.
Dental Web Design Summarised
Creating a successful and effective dental website requires careful planning and consideration of good design principles as well as creating high-quality content tailored to the relevant audience. Additionally, it's important to generate leads through SEO optimization and maintain a high online reputation through social media integration and other security measures such as SSL encryption technology. By following the steps outlined in this guide, you'll be able to create a successful dental website that stands out from the competition.