Closing 2023 with a Flourish: The Aesthetic Events You Need to Attend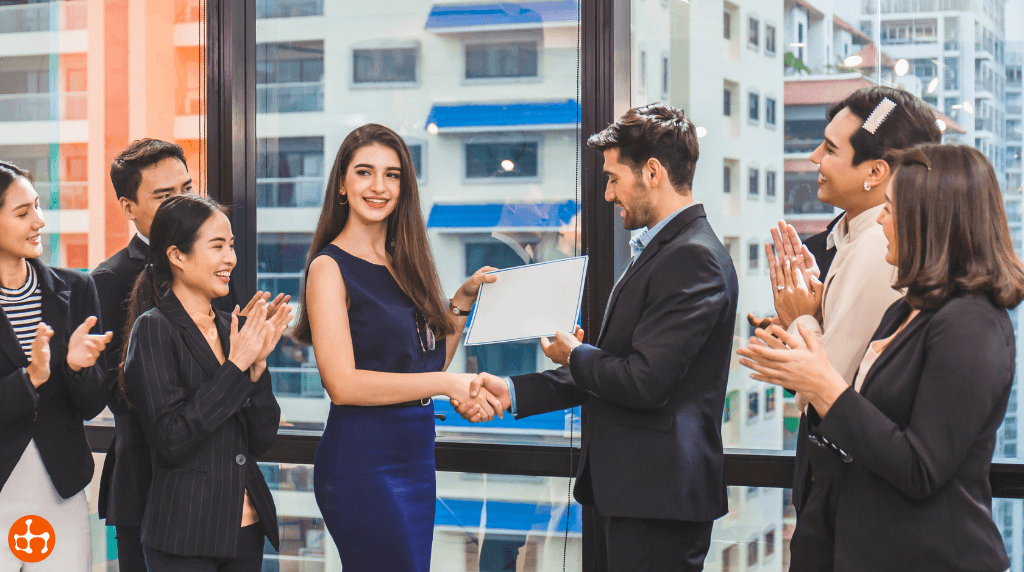 Though we're well past the halfway mark of 2023, there's still a host of excellent events coming up that are sure to entice you. Dive into a realm of innovation, education, and networking with a suite of aesthetic conferences and events dotting the end-of-year calendar. For every professional keen on gaining an edge in the aesthetics industry, these conferences provide the perfect platform. Whether you're an aesthetic surgeon looking to perfect your craft, a business-minded individual eyeing the next big trend, or someone on the cusp of diving into the world of beauty and rejuvenation, these events are certainly perfect for you.
Why Attend These Conferences?
Pioneering Knowledge
These events present an opportunity to hear from and engage with global thought leaders. Learn from the best as they unpack the latest techniques, technologies, and trends. Many of these events also offer CPD points, which are pivotal for your professional growth and adherence to industry standards.
Networking Galore
With thousands of attendees across these events, you have the unique chance to connect, discuss, and potentially collaborate with peers and industry stalwarts.
Exhibition Platforms
Witness firsthand the newest products, technologies, and services in the aesthetic market. This is a golden chance for hands-on exploration and comparison.
Entertainment and Luxury
Beyond learning, there's also a touch of luxury. Lavish dinners, champagne receptions, and charity balls promise attendees a blend of knowledge with leisure.
If you're keen on cementing your place in the world of aesthetics, circling these dates on your calendar is an absolute must. Seize these opportunities and the benefits will see you stepping into a brighter, more informed 2024 with the know-how to thrive!
The Top Aesthetic Events Still to Come in 2023
When: 19 September 2023
Where: The Royal College of Physicians, 11 St Andrews Pl, London NW1 4LE
Are you an aesthetic entrepreneur aiming to carve a niche or scale up in the thriving aesthetics industry? The Aesthetics Business Conference (ABC), the UK's premier conference dedicated to aesthetic businesses, is returning for its sixth edition. A must-attend for both newcomers and established practitioners, the event boasts a robust agenda with enlightening sessions led by industry titans such as Dr Manav Bawa, Prof. David Sines CBE, and Eddie Hooker. From initiating your own business to gaining insights on training, marketing, medicolegal considerations, and the intricate patient journey, this conference is poised to offer a comprehensive understanding.
Attendees can look forward to 8+ hours of CPD points, plentiful networking opportunities, top-notch refreshments, and a lavish champagne reception. Past attendees have hailed ABC as pivotal, crediting it for providing indispensable advice, boosting their confidence, and laying down clear roadmaps for success.
When: 24th & 25th September 2023
Where: Manchester Central
Set to unfold over two enthralling days, the Aesthetic Medicine North conference is a beacon event for aesthetic professionals in the North. Available to all members of the medical aesthetic community, this free event promises attendees a dive into the latest trends, technologies, and treatments that the aesthetics industry has to offer. AM North offers both an exhibition platform and a CPD-accredited conference programme encompassing business and clinical workshops, along with riveting live demonstrations. It serves as a timely opportunity for professionals to gear up for 2024, allowing them to test and compare the latest treatments hands-on.
More than just a showcase, AM North is set to be a hive of networking and education, with interactive sessions breathing life into both practical and clinical education. Professionals can anticipate engaging with peers, discussing challenges, sharing business insights, and finding solutions to common hurdles. A highlight includes the AM North Clinical on 24 September, an exclusive one-day exhibition tailored for medical professionals featuring injectables masterclasses and introductions to the latest clinical brands.
When: 28th & 29th September 2023
Where: I.E.T London – Savoy Place
Are you an aspirant or an established practitioner in the world of aesthetic plastic surgery? Look no further, as BAAPS (The British Association of Aesthetic Plastic Surgeons) is holding its acclaimed annual meeting very soon! This year, the spotlight shines on body contouring and facial surgery, promising insights into the latest techniques and innovations. Delegates can anticipate enlightening sessions chaired by esteemed professionals, with key talks from figures like Marc Pacifico, the President of BAAPS, and many esteemed experts in various aesthetic fields.
Day 1 culminates in a grand conference dinner at the Savoy Hotel, offering an ideal opportunity for networking and relaxation. Complimentary tickets are also available for BAAPS members. Given the reputation of BAAPS and the calibre of speakers, this event is set to be a cornerstone for all those vested in aesthetic plastic surgery. The rich array of talks, discussions, and panels aims to arm attendees with the knowledge to navigate the ever-evolving landscape of aesthetic procedures.
When: 5 October 2023
Where: Belfry Hotel & Resort in Birmingham
The HLTH Group proudly presents the Health and Social Care Conference 2023 on 5th October from 09:00 to 18:00 BST. Tailored for a diverse group of healthcare professionals, the event is poised to provide deep insights into the New CQC Single Assessment Framework, the art of succeeding as a healthcare provider, and the intersection of Integrated Care and Digital Innovation. Attendees will have the unparalleled opportunity to delve into exciting themes, including preparation strategies for inspections under the new CQC Framework and harnessing the power of technology in healthcare.
With a host of expert speakers, the conference promises an outstanding blend of theoretical knowledge and practical insights. Registration is essential due to limited seats. For a deeper understanding of the evolving healthcare landscape, meaningful networking, and engaging with industry pioneers, this conference is an absolute must-attend. Dive into this event to redefine your professional journey in the healthcare sector.
When: 6th & 7th October 2023
Where: ExCeL London
Attention all UK dental professionals! The capital's premier dental gathering, the London Dentistry Show (DSL23), is gearing up for its grand showcase. Following on from the success of DSL 2022, this year promises an even larger turnout, anticipating over 3,000 attendees, 180+ exhibitors, and over 100 esteemed speakers. Offering a whopping 100 hours of Enhanced CPD opportunities, the show caters to every dental professional, irrespective of their career stage or interests. Visitors can look forward to a wide range of insightful topics spread across various theatres, including the Clinical Excellence Theatre supported by Johnson & Johnson Ltd., the Aesthetic & Digital Dentistry Theatre in collaboration with the International Digital Dental Academy, and so much more.
This year, don't miss out on the debut of two new theatres: the Dental Care Professionals Hub and the DSO Growth Workshop. DSL23 remains the benchmark for dental events in the UK, delivering unmatched opportunities for clinical expertise, understanding innovations, and attaining high-quality eCPD hours. Participation is free for all dental professionals. So, mark your calendars and ensure you're part of this grand dental spectacle.
When: 19th & 20th October 2023
Where: ExCeL London
For every professional in the medical aesthetics realm, the Clinical + Cosmetic + Regenerative (CCR) Conference is a completely unmissable occasion. Recognised as a top UK event that seamlessly marries the worlds of surgical and non-surgical aesthetics, CCR has carved its reputation as a key educational platform. This year, attendees can soak in insights from over 120 global experts spread across 6 conference theatres, engage in 16 hours of professional development, and stay abreast with the latest best practices. The 2023 edition prioritises education, offering free CPD-certified conferences that touch upon a vast spectrum of surgical & non-surgical procedures and delve deep into pertinent business-focused topics.
A veritable melting pot for networking, CCR provides over 20 hours of opportunities to connect, allowing you to rub shoulders with a diverse crowd of over 3,300 attendees. Moreover, with more than 140 prominent brands showcasing their offerings, participants can explore a vast expanse of injectables, devices, skin treatments, business education, and plenty more offerings. As you aim to elevate your practice and contribute positively to the aesthetics speciality, CCR promises to be your guiding light.
When: 25 November 2023
Where: De Vere Beaumont Estate, Old Windsor
If you're a healthcare professional deeply rooted in the aesthetics community, mark your calendar for this year's IIAFA Conference. The International Academy of Advanced Facial Aesthetics has meticulously planned this grand annual event to bring together the brightest minds in aesthetics. Attendees can look forward to a day brimming with insights from global thought leaders, offering the latest techniques, protocols, and groundbreaking movements in the aesthetic domain. The conference is an absolute treasure trove for learning, ensuring that every participant walks away enriched with knowledge from esteemed professionals.
Besides the seven hours of CPD, the event promises ample networking opportunities, allowing attendees to connect with peers treading a similar professional path. Those keen on exploring the latest offerings in aesthetics can navigate through the exhibition, where pioneering companies offer exclusive showings and discounts. A delectable catered lunch is the cherry on top, included in the entry fee. For IIAFA members, the conference is a complimentary treat, provided bookings are made by 31st October 2023. The venue also boasts a range of guest rooms, which can be booked directly to make your time even better.
When: 25 November 2023
Where: De Vere Beaumont Estate, Old Windsor
When you're done exploring the day side of the IIAFA event, why not dive into an elegant evening dedicated to the medical aesthetics community? Coinciding with the IIAFA Conference, the IIAFA Charity Ball is set to shimmer throughout the evening. This black-tie event isn't just about glamour; it's driven by a noble cause, raising funds for local children's charities. As the sun sets, attendees will be welcomed with a lavish Moet champagne and canapé reception, setting the tone for the rest of the night. The gala's highlights include an IAAFA Aesthetic Awards Ceremony, where the best in the industry are recognised, followed by a sumptuous three-course meal complemented with unlimited wine. 
An open bar ensures spirits remain high, while the varied entertainment, including performances, an MC, and an after-dinner party, guarantees attendees will be on their feet. Participate in the night's auction and raffles, and try your luck to take home some fabulous prizes. This is an unparalleled opportunity to blend leisure with philanthropy, making it a night to remember. Whether you're looking to book a single seat or intend to enjoy the evening with your team, options are available at £180 for a single ticket and £1750 for a table of ten. Remember, this is a separate event from the daytime conference, so those wishing to attend both should secure tickets for each.
Making the Most of What's Left This Year
2023 is bursting with opportunities for aesthetic professionals! From mastering innovative techniques to networking with industry stalwarts, these events promise to sharpen your edge. Yet, the real game-changer? How you amplify your brand post-conference. Enter Digital Aesthetics, an expert marketing agency in the health and beauty sector. Dive into these conferences, then let Digital Aesthetics catapult your visibility and success. Make the rest of 2023 count, and gear up for a dazzling 2024.🌟