Neem Tree Case Study
Website Redesign
Convert visitors to buyers
The problem
The Neem Tree needed our expertise in order to establish their newest two dental practices. Their second goal was to make online marketing a successful channel to help the brand reach new heights of success and fulfil their potential. After reviewing the case, we found that Neem Tree Dental needed brand consolidation and some restructuring of online web properties.
The solution
In order to help the client, we decided the best approach is to build a brand new website which will accurately showcase the brand's identity and goals. After the completion of the website, using our marketing tools we closely monitored the website's performance in order to detect any issues. Moreover, over the time we've made several improvements to make sure the website is optimised and running properly.
Enquire today!
Before & after
Drag the directional arrow left or right to view Before and After photos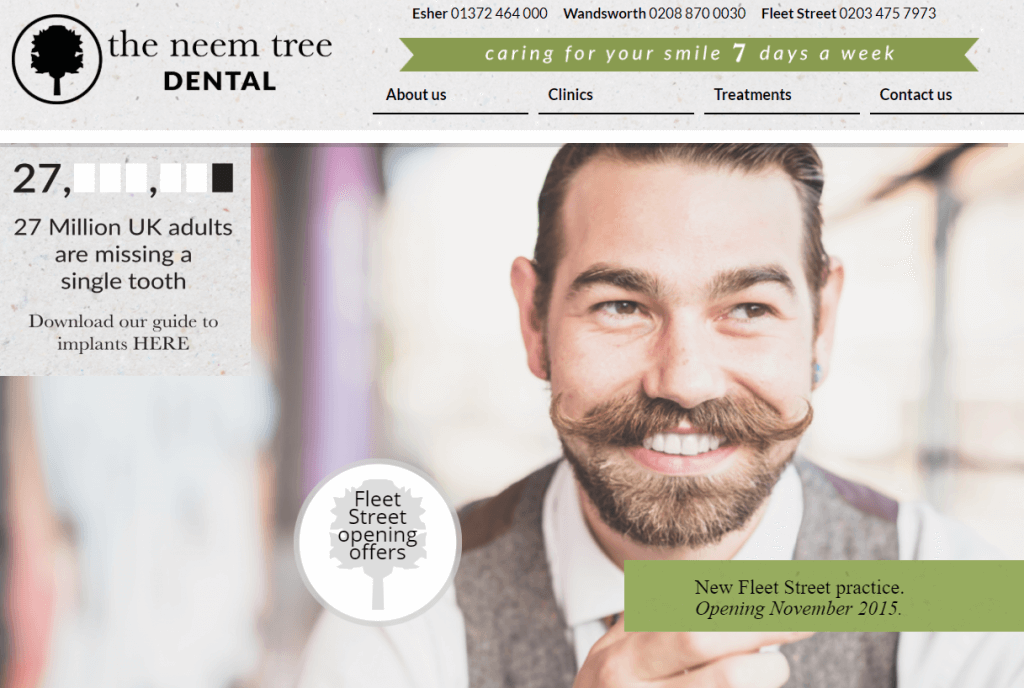 Ongoing success is the foundation to our client relationship

Our experience in the sector is second to none

We spend a lot. But earn a lot more

We can handle large budgets but also small start ups
Interested?
Call us now on